Gossip Rant Chat Wa gwan Breaking Scandal Hot off the press Bulletin Dispatches Nachrichten
There's nothing better than a good gossip.
MWC Barcelona 2019: What we learned
After a jam-packed, productive and stimulating four days in Barcelona, we sat down with our directors, Jae and Keith, to reflect on what we'd experienced, the key trends concerning tech and telco businesses in 2019 and how we can use what we've learned to help our clients...
Mobile World Congress (MWC) in Barcelona is the telecoms industry's flagship event, and the largest event of its kind in the world. It brings together thousands of businesses from around the world, from innovative new startups to giants of networking, IT infrastructure and consumer device manufacturers. And with the boom in connected devices, and the Internet of Things (IoT) what can be called a 'telecoms' business has become extremely broad indeed, with representatives from the automotive industry, power tools companies, luxury manufacturers and more, all keen to share their latest connected technologies.
Here at The Fold, we see MWC as an important event on our calendar, not only from a business development perspective - there's no better place to meet potential new clients - but also as a way to keep our fingers on the pulse of what the crucial concerns and challenges that our tech and telco clients are experiencing. We were looking to learn what they were excited about, what they felt they needed some support, and, beyond the predictions of analysts and 'experts', how they looked at new and emerging technologies in the real world.
5 THEMES
After a restoring cup of tea and a lie in, we discussed our experiences, and came up with 5 themes that kept cropping up in our conversations at MWC, and had a chat about what we felt we, and our clients, could learn from those conversations: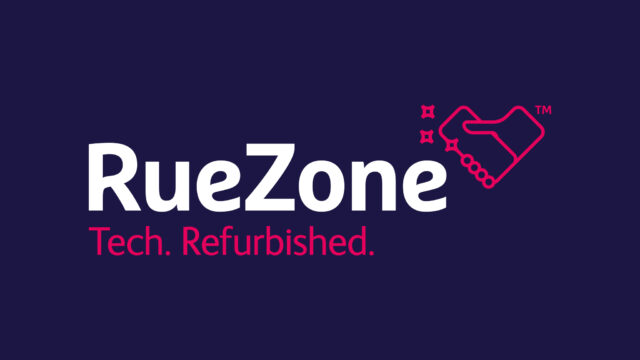 The rise of the reseller market
This year, it seemed as though there were many more companies offering second hand and refurbished technology than in previous years. Companies like Remade and Recommerce not only seemed to be more numerous, there was a sense that their market sector was maturing and growing more prominent, with a corresponding increase in their brand presence and booth sizes.
Jae: It makes sense. Mobile phones' lifecycles seem to be getting shorter and shorter, and each new generation of phone doesn't look like it offers anything game-changing when you compare it to the last one - and costs for new flagship phones are becoming outrageous. So, buying a secondhand device means that you aren't missing out as much - you can have relatively new tech without breaking the bank.
Keith: I'd have to agree there. You'll always get the tech early adopter who's willing to pay the premium to have the latest gear, but as the handset and tablet markets evolve, and the launch of the latest kit becomes less of an 'event' the mid-market customer isn't as likely to put their money down. For these recycling companies, I think, the key issue here is brand. Their market is growing really crowded, and they're offering really similar services, so a strong, well-articulated brand will help them stand out in the crowd.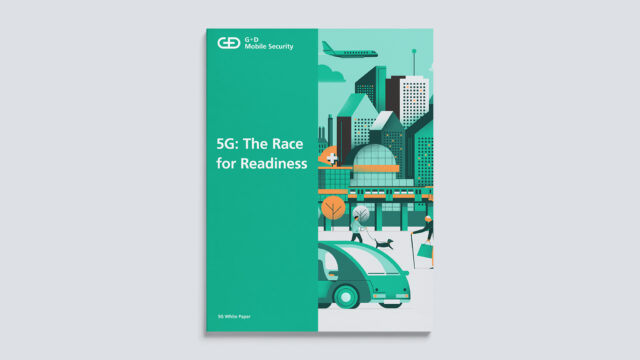 The 5G extravaganza!
As with MWC 2018, the buzzword for the show was 5G - nearly every booth and business had something to say about the new technology an how it would influence and disrupt their market sector, and the majority of the thought leadership sessions touched on 5G connectivity in some way.
Keith: It's certainly true that the majority of companies we spoke to over the four days had a viewpoint on 5G for their business, but even now, with predicted commercial launches less than a year away, the tone of the marketing and conversations still felt really conceptual and theoretical - there were very few concrete examples of 5G in action, and the concrete proposition for end users didn't seem like it was properly defined yet.
Jae: I think I'd go a little further than that. From my chats with all sorts of attendees and exhibitors, the sense I got from many businesses is that they feel it's too early to be having 5G conversations in their market. The use cases are still to be properly defined and that the real, productive 5G output won't come until the networks are up and running. That said, I can certainly see why they feel the need to have a viewpoint on 5G - everyone else has! I'd certainly encourage any of our clients not to just discuss 5G as a 'me too' - but to sit down and think through the information that their customers need at this point in time on 5G - maybe talk about preparation or future-proofing instead - as we did with our client G+D?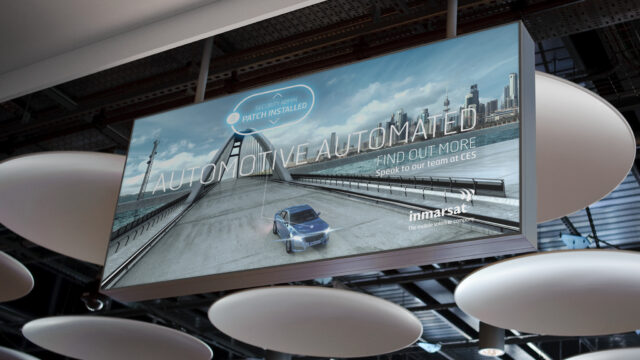 The Connected Car
Another strong trend for MWC 2019 was the connected vehicle - and it seems that the landscape has shifted here. Last year, our impression was that the network operators and service providers were leading the connected car conversation, but this year the it was the car manufacturers themselves that were leading the charge. Seat, Toyota and Ford, to name just a few, were present with large, attention-getting booths and the connected vehicle was at the forefront of their offering.
Jae: We definitely felt that the car manufacturers were making their presences known this year with really bold, strong propositions on the connected vehicle - either from an infotainment perspective or with their vision on automated or tech-assisted driving. Having one product really helps them stand out, as the network and service guys have to talk about connected vehicles as just one use case among many, these car manufacturers can zoom in at MWC with one really strong, powerful message.
Keith: I'd agree, and it actually makes me a little concerned for the smaller, more specialist connected vehicle providers. Their positioning and offering risks getting swallowed by these big players with their huge budgets and market presence. I'd urge these smaller providers to seriously consider their positioning and look to craft a really strong messaging story around one key part of the connected car ecosystem, before the big car manufacturers swallow the category whole.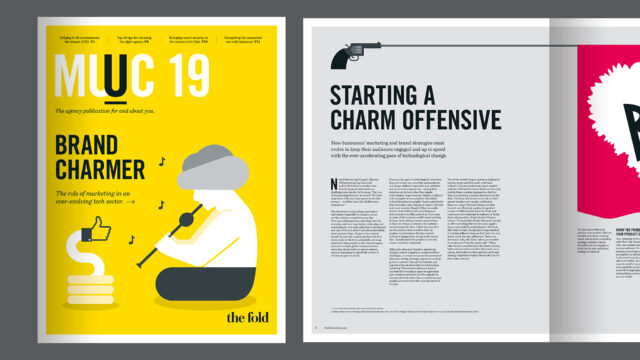 Content Marketing
When we asked the exhibitors which area of marketing they felt that they needed the most help with - content marketing was by far the most frequently mentioned - even though nearly every exhibitor we spoke to was producing and broadcasting content in some way, shape or form. Even though content marketing has developed from the cool new way to attract customers to almost the default industry standard marketing practice, businesses still felt that they didn't have a handle on it.
Keith: It was the same story that I think a lot of businesses face these days. They produce content, blogs, infographics, whitepapers, videos etc, but they're not sure exactly why they're doing it, beyond a sense that they have to, and more importantly, what they're getting out of it.
Jae: Agreed. It's the classic challenge of purpose, measurement and analysis I think, that's the missing puzzle piece here. There's no denying that content marketing can be powerful when it's used in the right way - but it's such a crowded market out there right now, with everyone competing for the same people's attention. We use it ourselves. In fact, our MWC 'newspaper' was extremely well received at the show this year, because we understood the purpose behind our content, and put measures in place to understand exactly how it helped our business - and that's what I'd recommend to any client who asked me for content marketing help.
If you'd like to see the MWC 2019 newspaper that we put out for the show...
View Newspaper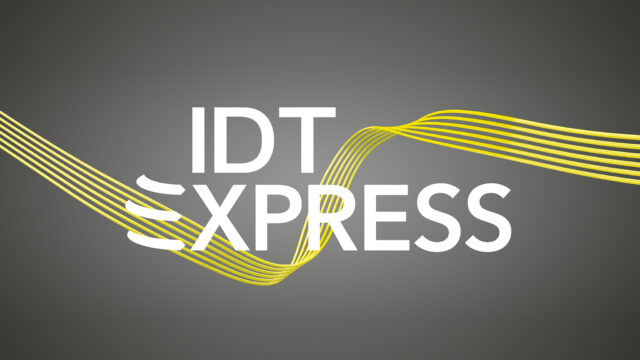 Finally, one trend we noticed, particularly when we spoke to small and medium businesses, was a bit of a lack of clarity around their brand positioning. Rather than focus clearly on their offering,they seemed to try to be generalists, attempting to target everyone - rather than just their ideal customer.
Jae: This was quite a large trend, especially in the startups and new apps section of MWC. You can see where it comes from - their enthusiasm and appetite for growth acceleration means that they try to attract anyone who might have a vague interest in their product or service, and sell broadly, rather than focus on the core market for their product. I think it's a phase that most businesses go through as they mature.
Keith: I think it's more obvious at a place like MWC, though, where you have these new startups and smaller businesses rubbing shoulders with industry leaders and big companies. It's never too early to define your audience, and startups and smaller businesses that we've worked with that have managed to transition into larger, more developed organisations have all managed it by understanding who their target market is and building their proposition and marketing all around that target customer. That would be my advice to any small or medium business looking to exhibit at MWC in 2020 - know your market and tailor your positioning to them.
GET IN TOUCH
Whether it's MWC season or any other time of the year, The Fold is always here to help our clients with content, brand, design, strategy, or any other marketing challenge. Come and have a chat with us, and see how we can help you transform your marketing:
hello@thefoldcreative.com