Asda
A NEW BRAND FOR THE UK'S BEST-LOVED SUPERMARKET
ASDA Call Time is ASDA's white-labelled international calling service, powered by IDT Retail Europe's BOSS Revolution service. Available exclusively in store, ASDA Call Time offers cheap international calls to more than 200 countries and can be used with any mobile or landline phone. The Fold were asked to revitalise and rebrand the ASDA international calling service for both digital and in-store applications.
THE CHALLENGE
As a white-labelled service, the branding for ASDA Call Time had to adhere closely to ASDA's overall brand guidelines, and strongly reflect the current look and feel of ASDA services. In a crowded supermarket environment, how do you ensure that the new International Calling service stands out against the hundreds of other brands on view, and attracts the target market for the service – international visitors and foreign-born and first-generation immigrants?
THE BIG IDEA
Following a close analysis of the international calling audience, and ASDA Call Time's key competitors we realised that simplicity was key. The target market's first language is usually not English, so a strong visual theme and a clear iteration of benefits would be crucial. The core concept of the branding would then revolve around one simple, easily identifiable image – a fractal world map, coupled with simple benefit statements – 'No Fees. No Expiry. No Contract'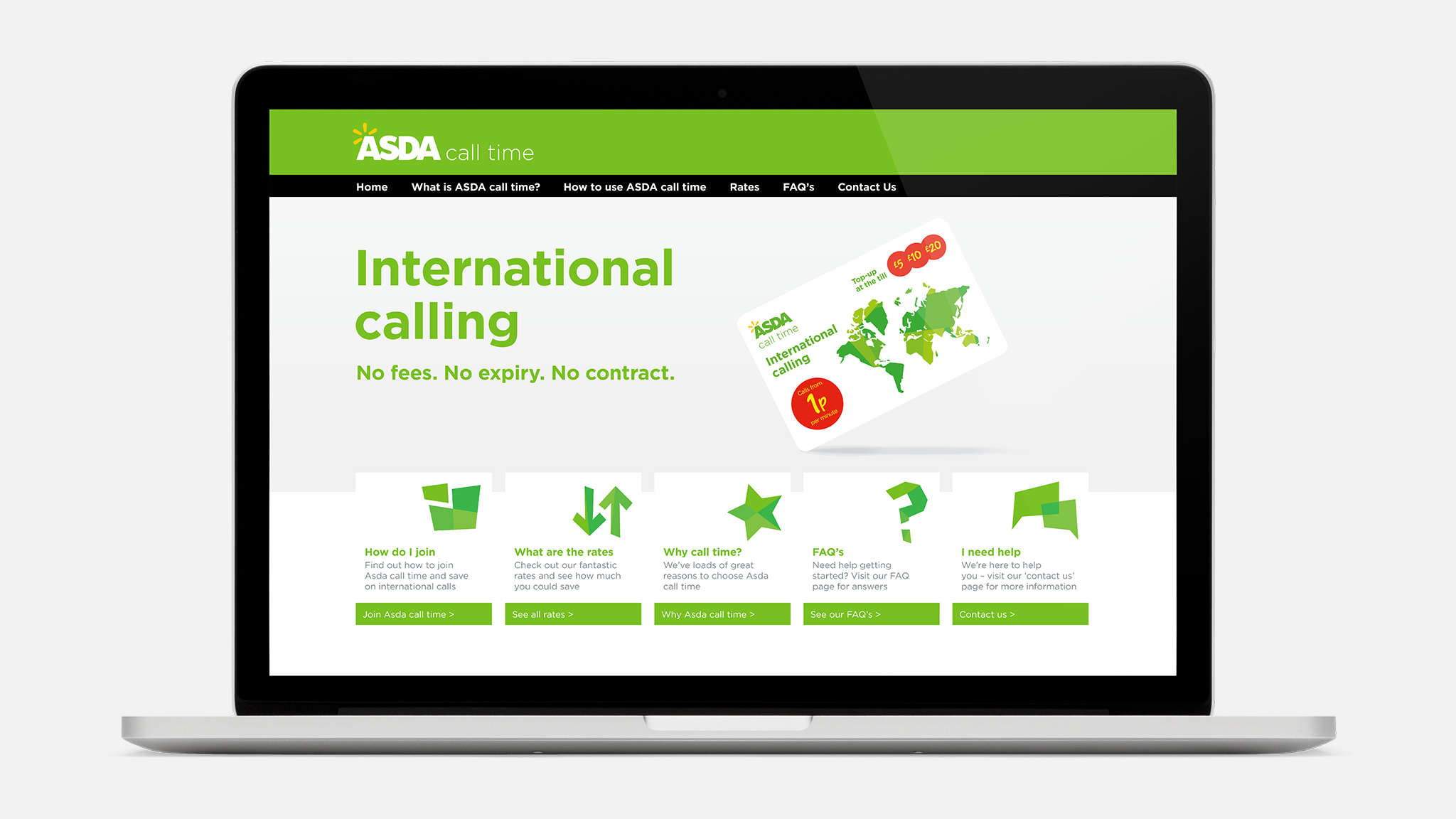 THE SOLUTION
From this central concept, we produced a wide range of deliverables. Starting with the physical product and information booklet, we then expanded to in-store POS and ambient product advertising. Using the core brand execution, we also produced a digital, social and outdoor launch campaign to raise awareness of the rebranded ASDA Call Time service in the target market.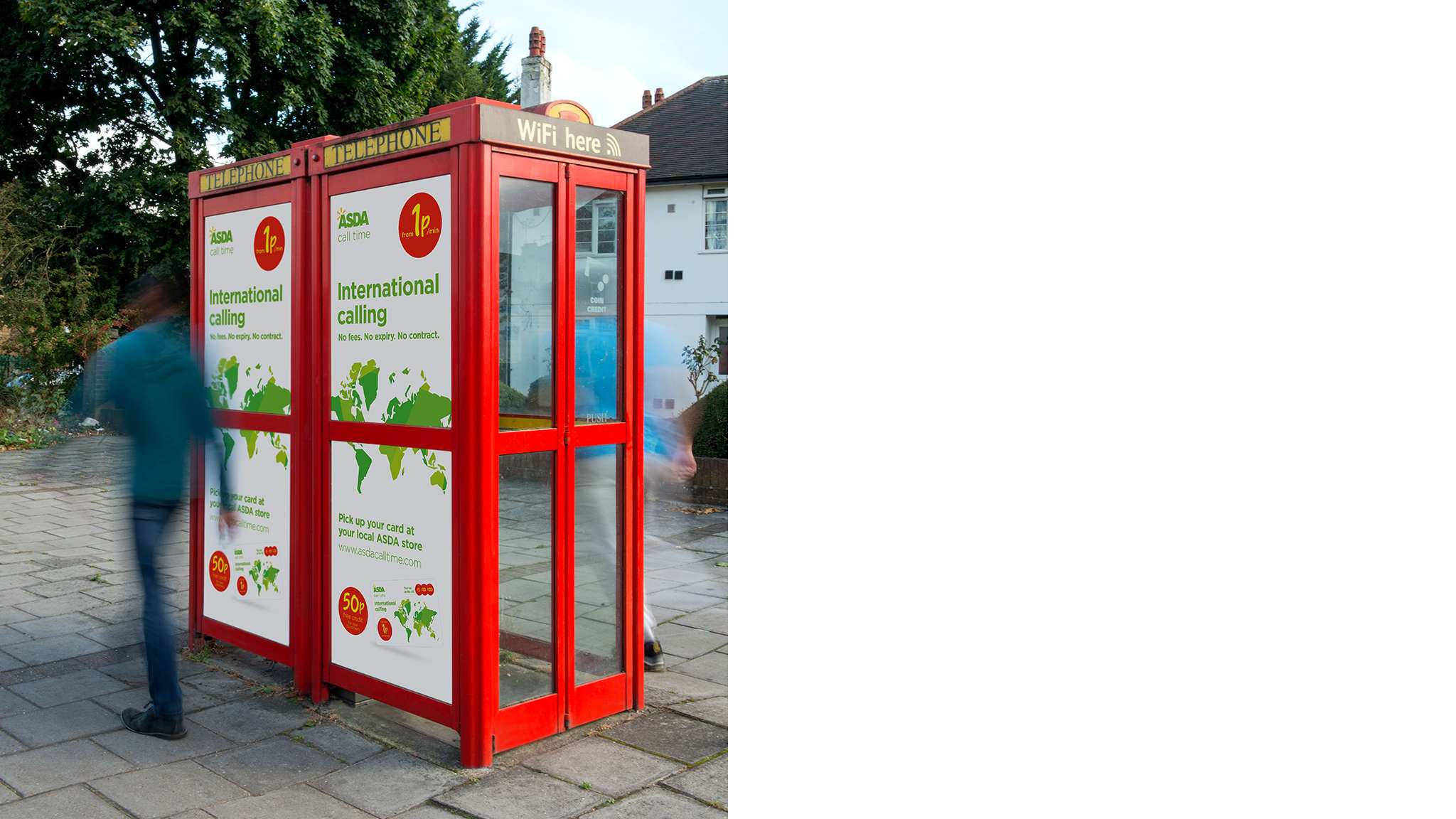 BEAUTIFULLY EFFECTIVE IDEAS
"The refreshed ASDA Call Time brand clearly articulated our service benefits and provided a fresh, differentiated platform to attract our core demographic"
Anthony Wilkinson, Head of Retail Marketing, IDT Retail Europe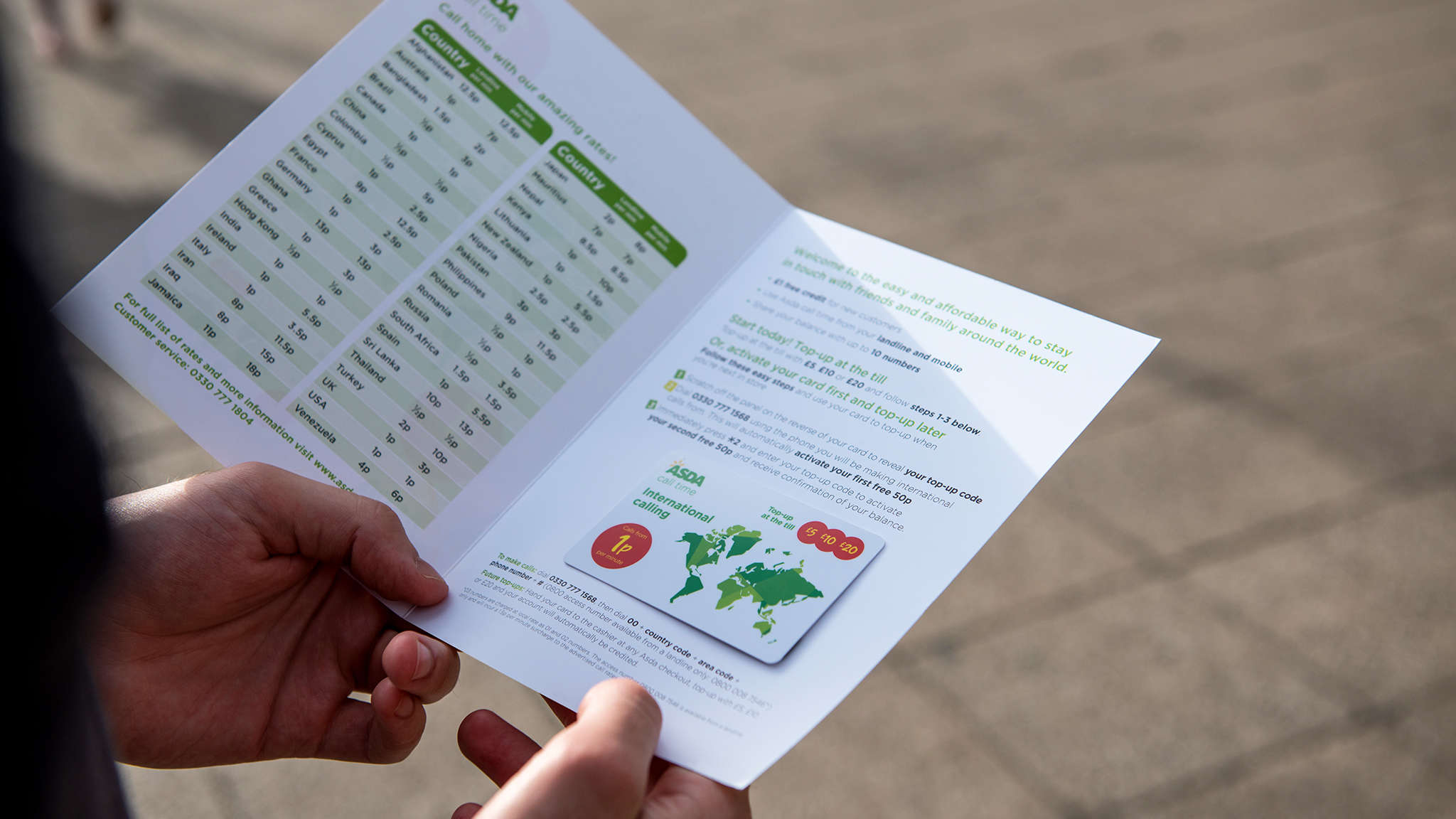 BEAUTIFULLY EFFECTIVE IDEAS
1
Month from concept to launch
650
ASDA stores nationwide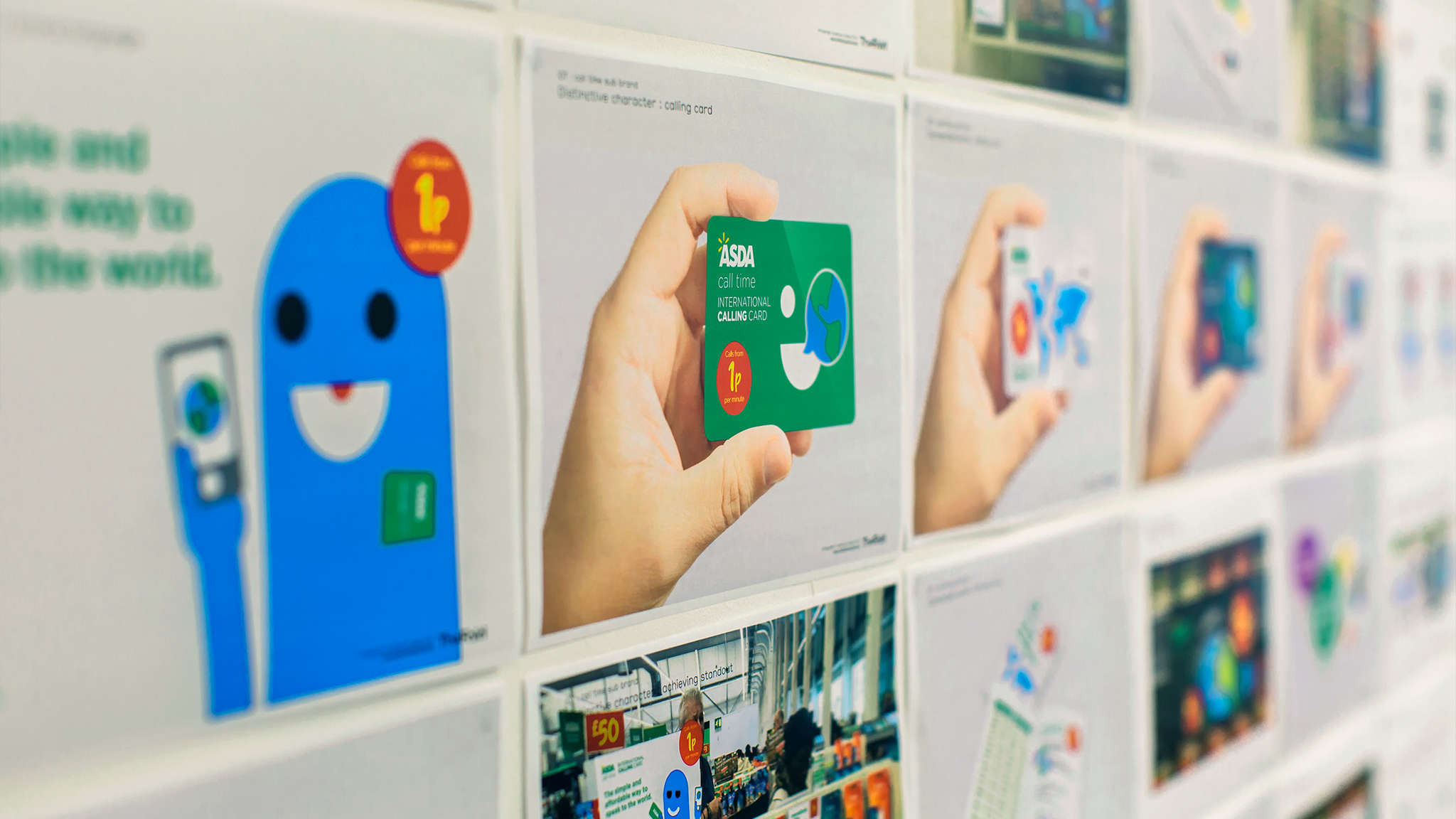 WE LIKE TO TALK
If you'd like to learn more about how we can help you target a specialist audience, have a chat with us today.