Darwin200
Launching an initiative that seeks to change the world
Darwin200 is a planetary conservation initiative, which aims to change the world. Creating the next 200 pioneers of global science and conservation – by giving them a life-changing experience, which will inspire and empower them to change their lives and give them the skills they need to help conserve the world of tomorrow.
The voyage planned for 2021 will follow the footsteps of Charles Darwin, onboard a tall ship, the world's most exciting classroom will sail the world's oceans, conducting 5 research projects as well as visiting the same 50 ports that Charles Darwin made landfall onboard HMS Beagle.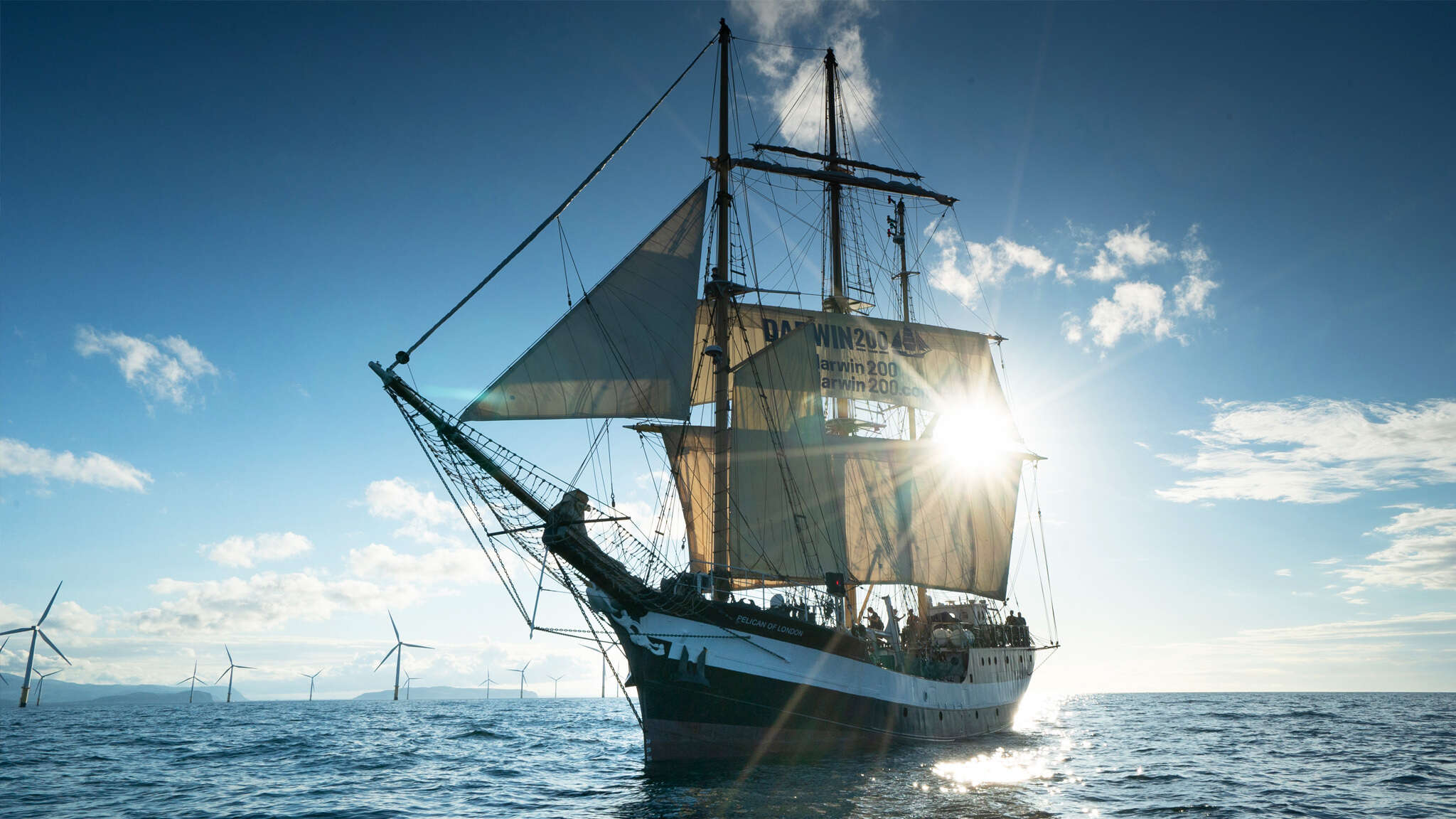 THE CHALLENGE
Create a brand identity for the initiative that appealed to potential sponsors, scientists, mentors, sailors and the wider public. Speaking to both scientific and commercial communities in tandem.
THE BIG IDEA
Darwin200 is for the innovative, the driven and the visionaries of this world. We created a brand that tapped into the curious, explorer nature of that audience.
The brand has a strong editorial feel. Free flowing dashed lines interplay with bold, colourful headlines and epic imagery. Set on simplified contoured backgrounds.
It was essential to create a flexible and easy to use brand toolkit for the creative partners and Darwin200 team.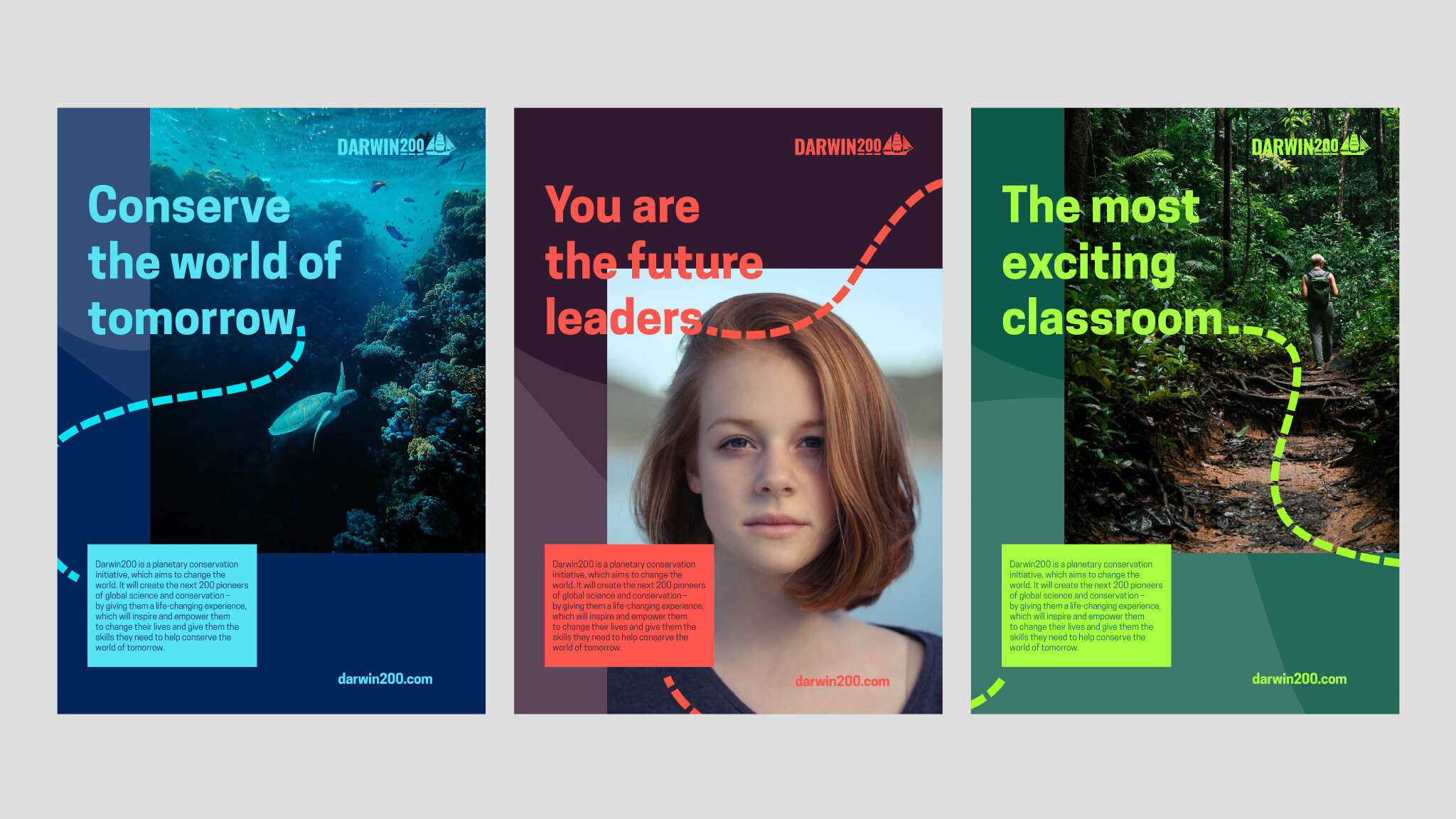 Collaborating by challenging and embracing our ideas
"It has been an absolute pleasure working with The Fold and we're so very proud of the brand they have created. The journey to get to this incredible point has been extremely collaborative as they responded to brief with more concepts than expected and it was clear they undertook extensive research to get to concept stage. They took all feedback on board in the most professional way, challenging and embracing as needed. The Fold have been a joy to work with and without a doubt I would recommend them to anyone who is looking to develop a brand identity that really represents the core essence of any product, service or organisation."
Project Leader, Darwin200
WHERE STRATEGY MEETS VISION
"Creating a brand for Darwin200 presented many challenges, not least because it needed to have global appeal but also engage with a diverse set of audiences from young adults through to corporates and those wanting to have a sense of adventure, and more. The Fold far exceeded our expectations on meeting all these requirements by producing a simple yet effective brand and logo that excellently reflects the project and is immediately identifiable, along with a fresh and vibrant colour palette that allows us to talk directly to each audience and an impactful graphic language that accentuates key messages. Thanks to The Fold, we have a brand that will cut through and engage well with a global and diverse set of audiences and the output is something the Darwin200 team are proud of."
Chief Marketing Officer, Darwin200
WE LIKE TO TALK
If you'd like to learn more about how we can develop a strong brand to unify all of your business communications, have a chat with us today.