Geniac
UNIFIED BRANDING FOR A UNIFIED BUSINESS PLATFORM
Geniac is a single business platform providing business critical services such as accounting, tax, legal and HR for SMEs. The sector is highly competitive including the likes of Xero and Quickbooks; for this reason Geniac have a distinctive proposition combining business advice from dedicated managers with a leading online platform.
THE CHALLENGE
Since Geniac began in 2014, its brand had been developed organically, resulting in disparate looking collateral. The Fold were approached to consolidate and then to build on the existing identity, whilst remaining sympathetic to the design of the online portal.
THE BIG IDEA
The process began with an extensive brand audit and interviews with key stakeholders. Then a competitor audit followed to identify new visual territories that the brand could occupy. A key part of the brand evolution was modifying the logo to give it more presence. Crafting every detail to make it louder and more distinctive whilst addressing practical issues such as its legibility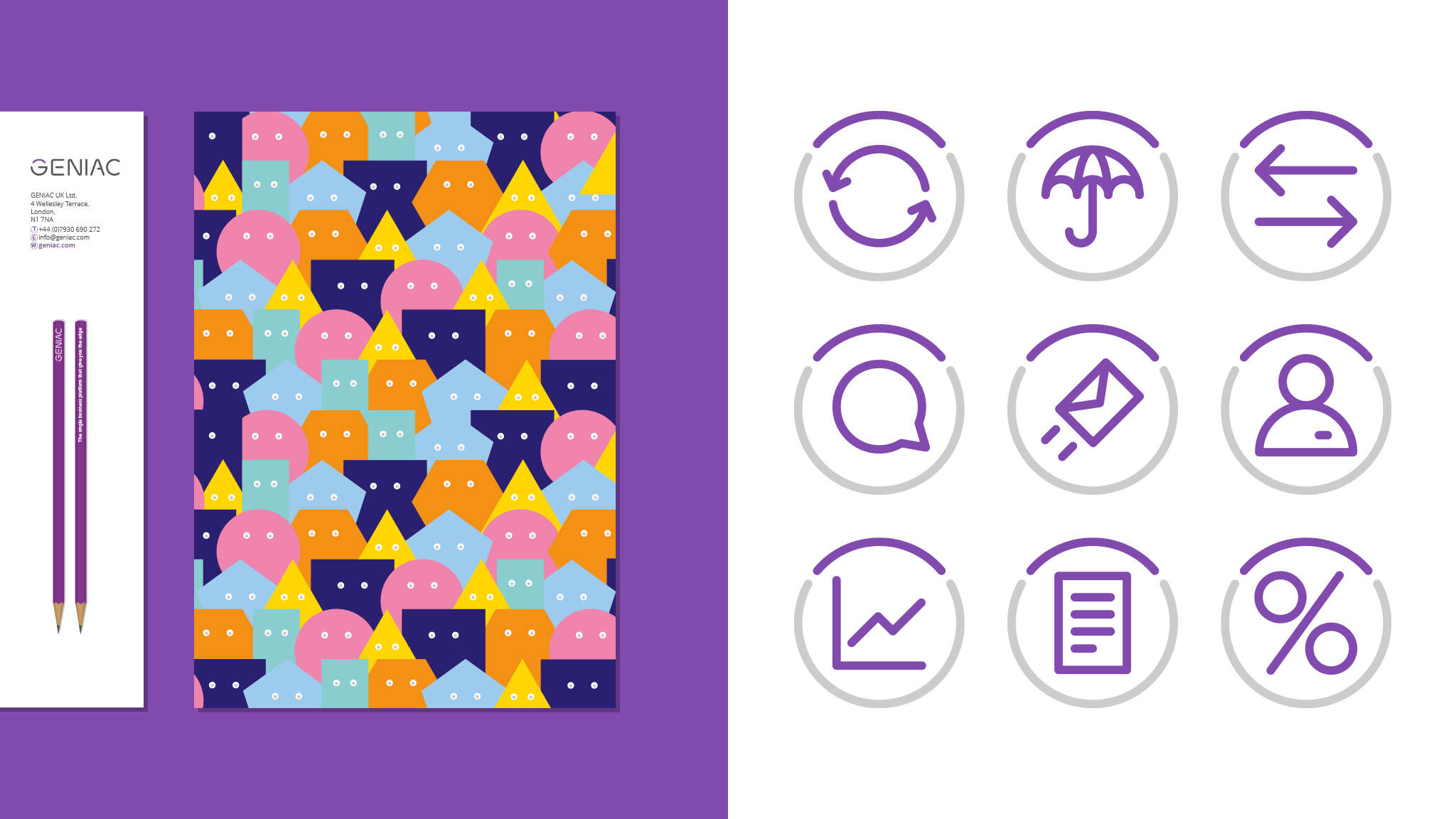 THE SOLUTION
A new and distinctive typeface was introduced, a vibrant colour palette and expressive illustrations, breathing much needed life into the brand. The identity manifests itself through a set of comprehensive guidelines created by The Fold.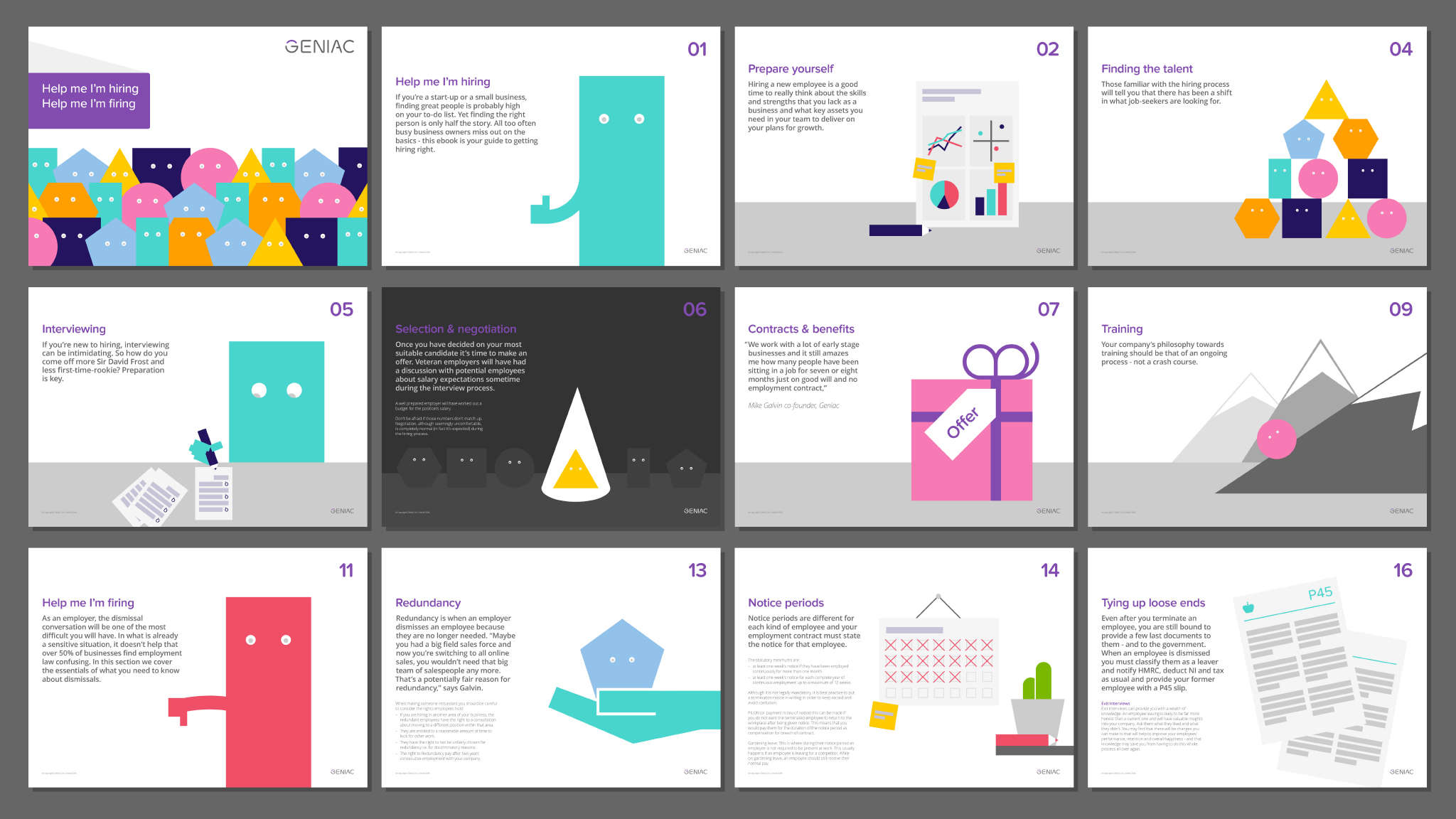 THE RESULTS
Geniac was able to re-launch with a new cohesive look and feel, which helped enable future growth and additional investment.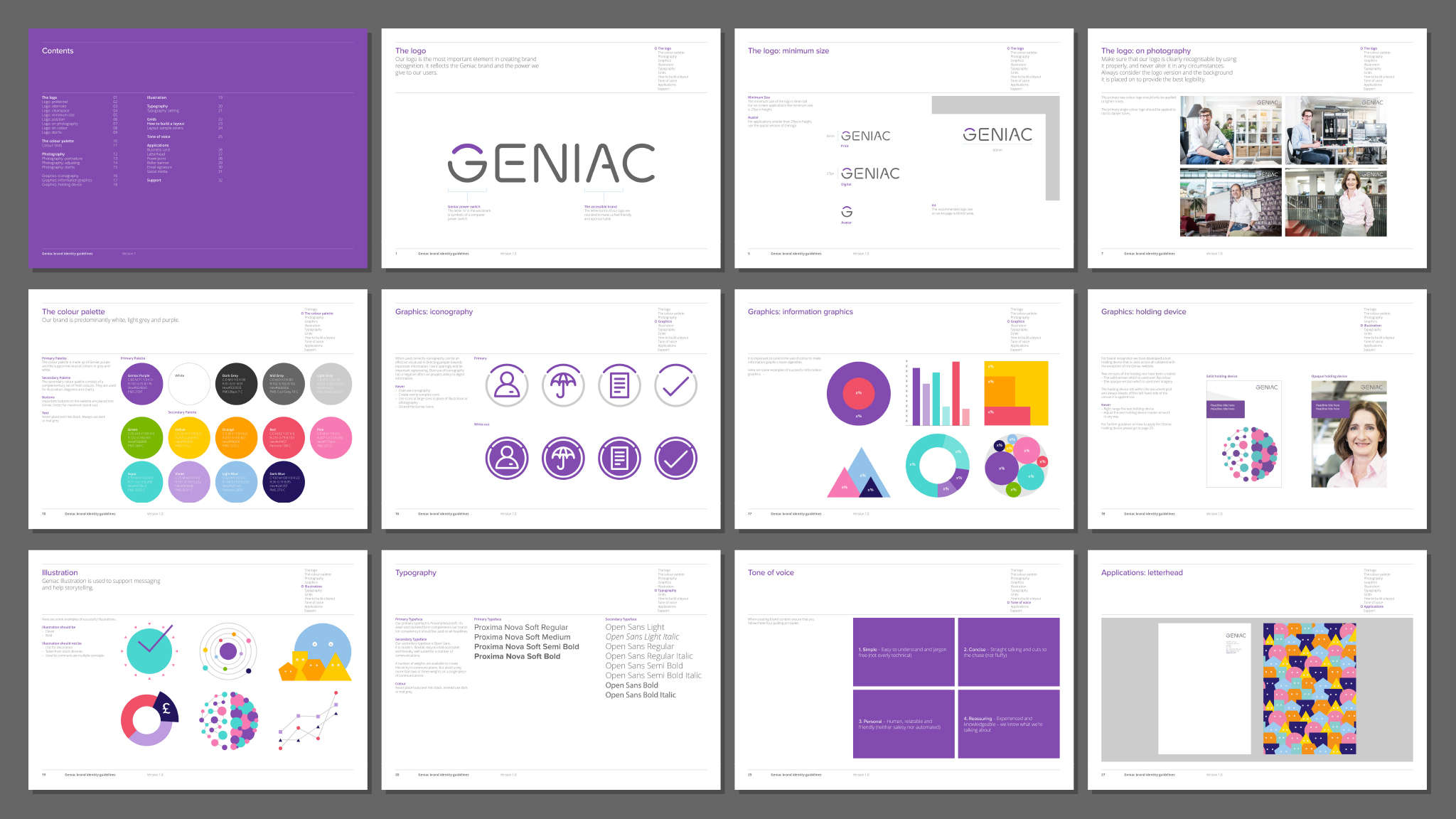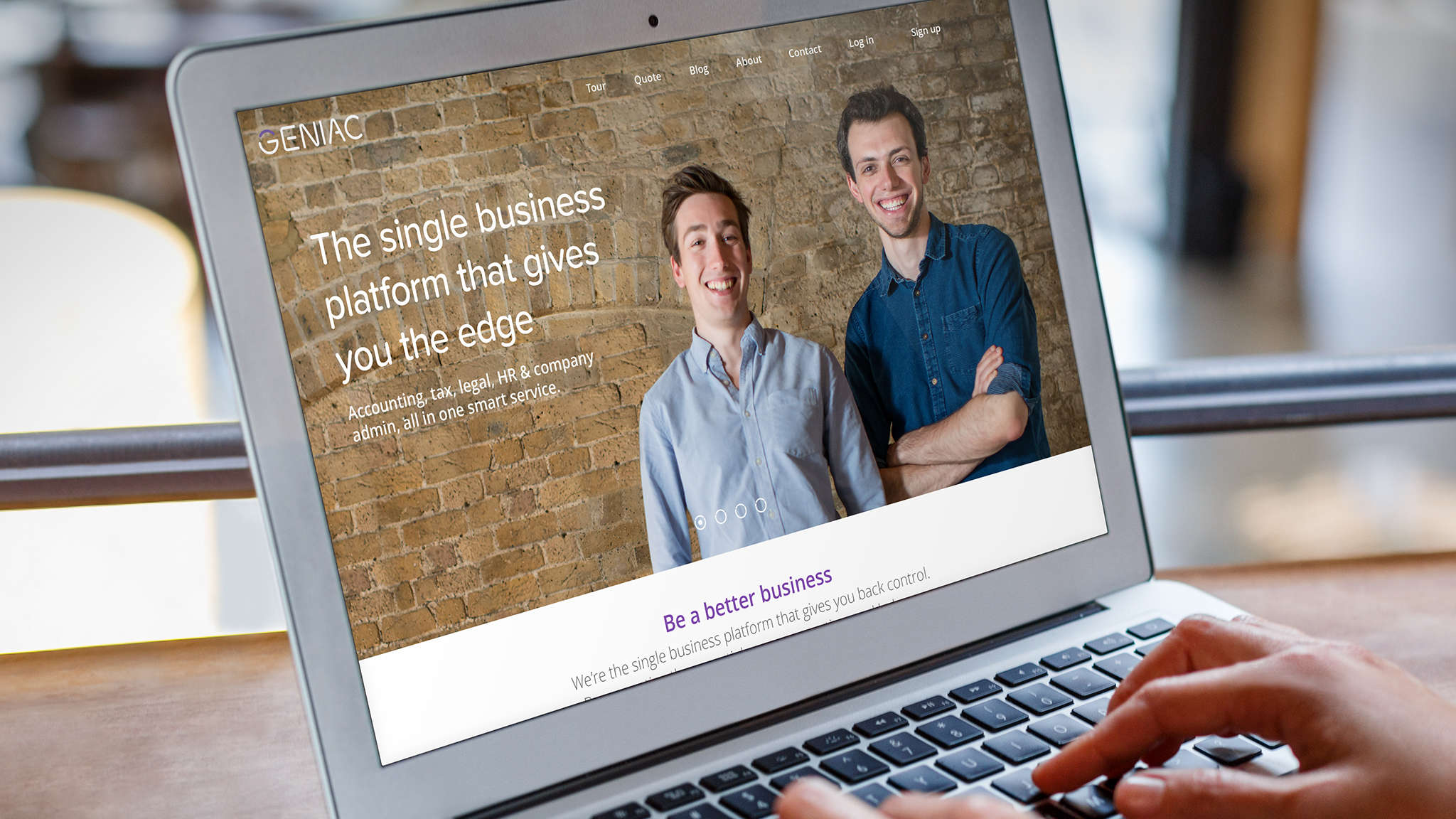 WE LIKE TO TALK
If you'd like to learn more about how we can develop a strong brand to unify all of your business communications, have a chat with us today.