IDT Express
CONTINUING SUCCESS WITH TELCO GIANT'S EXPERIENTIAL BRANDING
Following on from the Fold's award-winning conference identity for telco giant IDT Telecom's IDT Express service for the ITW 2016 conference, we were retained to develop a new concept for ITW 2017. Held in Chicago, ITW is the world's biggest wholesale telecoms event, the stand is an evolution of our successful rebrand launched earlier that year for IDT Express.
THE BIG IDEA
The show was the first public outing for IDT Express' revamped brand – and so the stand had to clearly and succinctly express the new brand identity and concisely deliver the revamped product messaging. We chose a bold block colour solution with single colour framed posters on the walls outlined the key proposition messaging, backed up by the IDT Express brands' fluid yellow flow lines, fret cut and sweeping across the back wall of the stand, leading to a large screen that delivers branded content to visitors.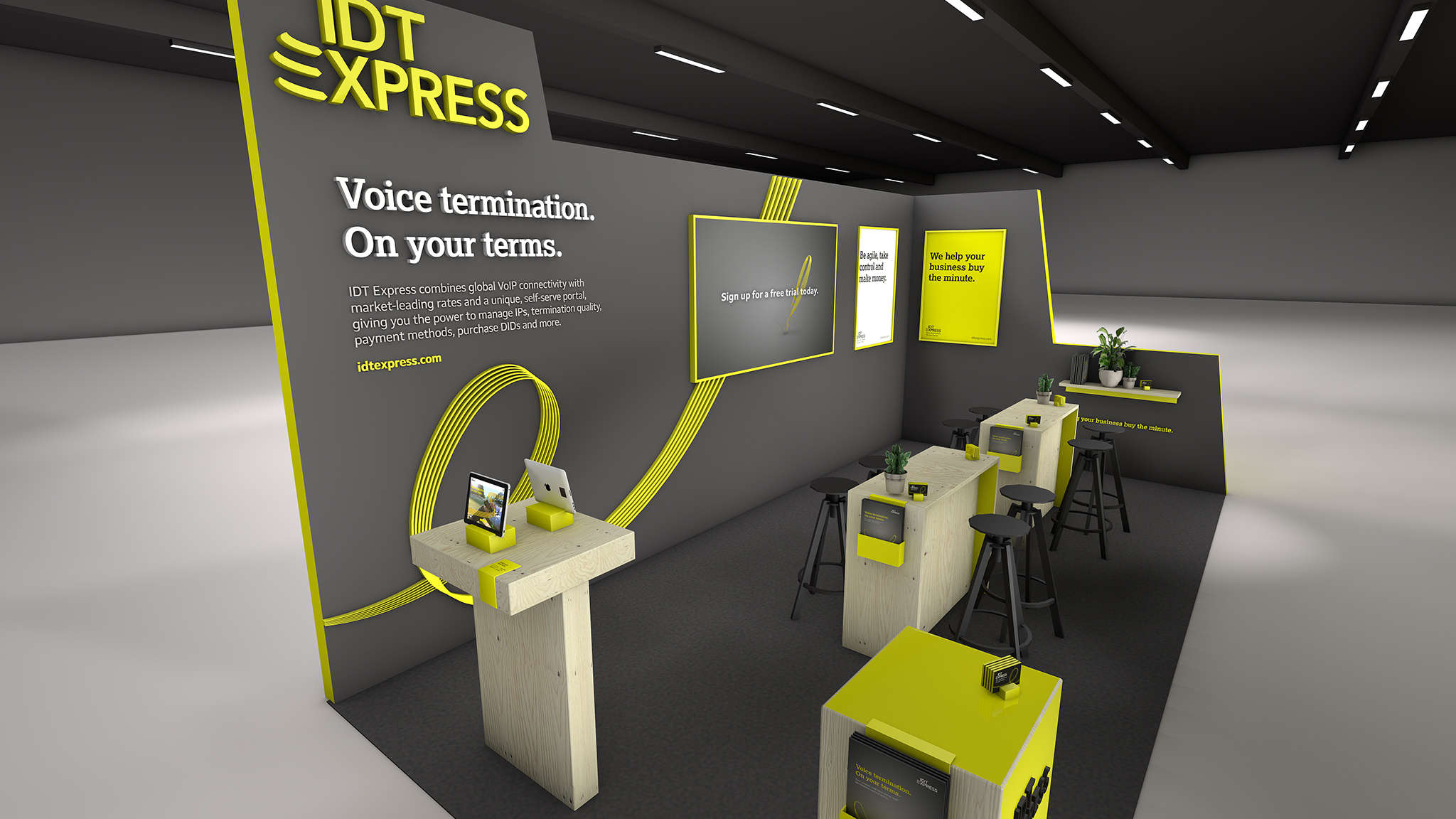 THE SOLUTION
The stand was split into two general areas – an experience area where iPads were positioned on the stand to encourage visitors to test drive the online portal for themselves, allowing staff the opportunity to engage in conversation. The second area – two meeting spaces for sales conversations were backed by the rightly framed typographic poster to create a comfortable and relaxed area for discussion - essential for business generation and networking throughout the event.
Overall the space plays on materials and finishes. Untreated wood adds warmth to the stand in contrast to high gloss paint finishes that pop. And whilst technology is integral to delivering the express proposition it does not overpower the stand.
BEAUTIFULLY EFFECTIVE IDEAS
"The Fold understood the creative and commercial challenges we face, as always their answer to the brief is as elegant as it is practical"
Marketing, IDT Telecom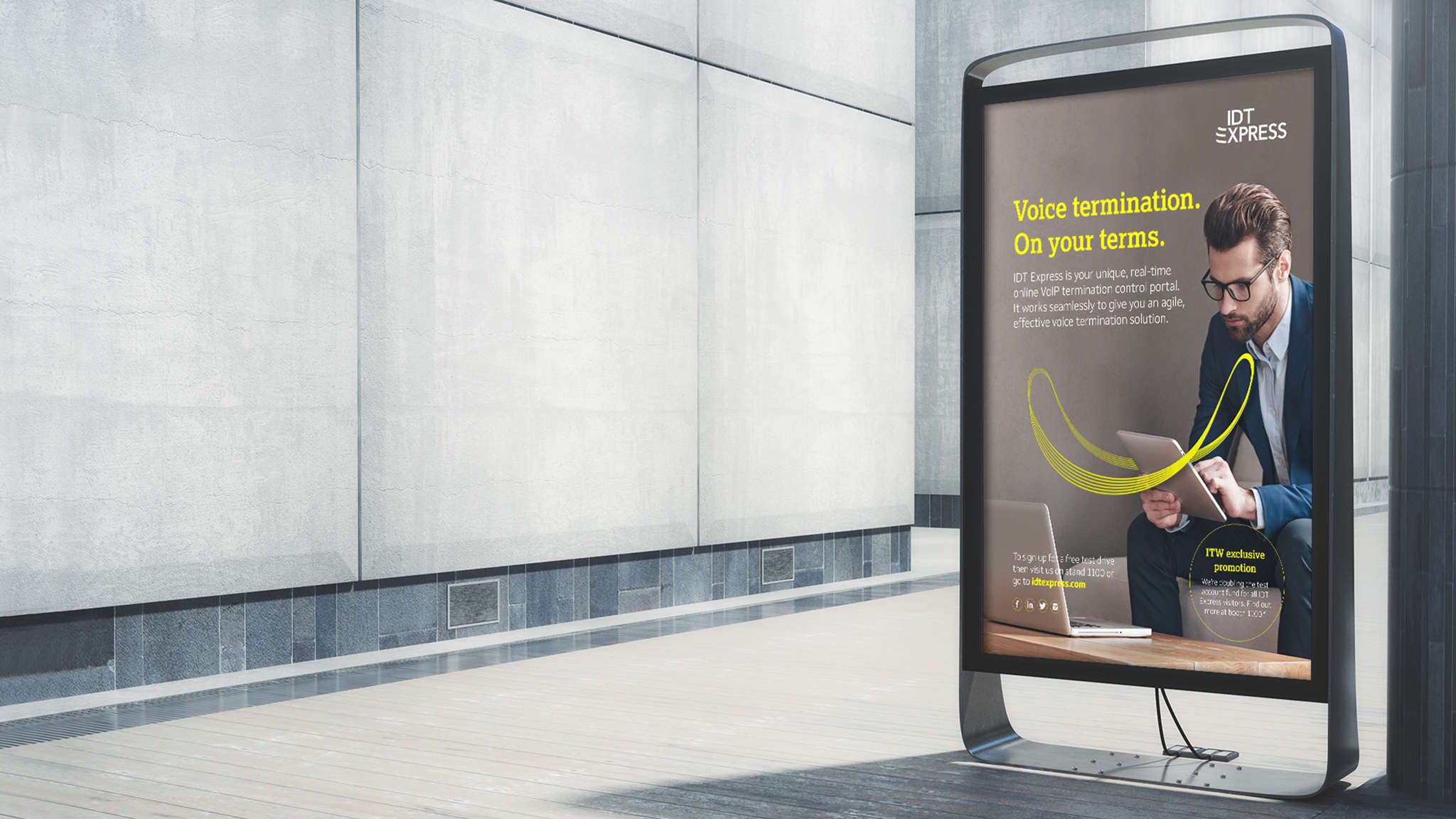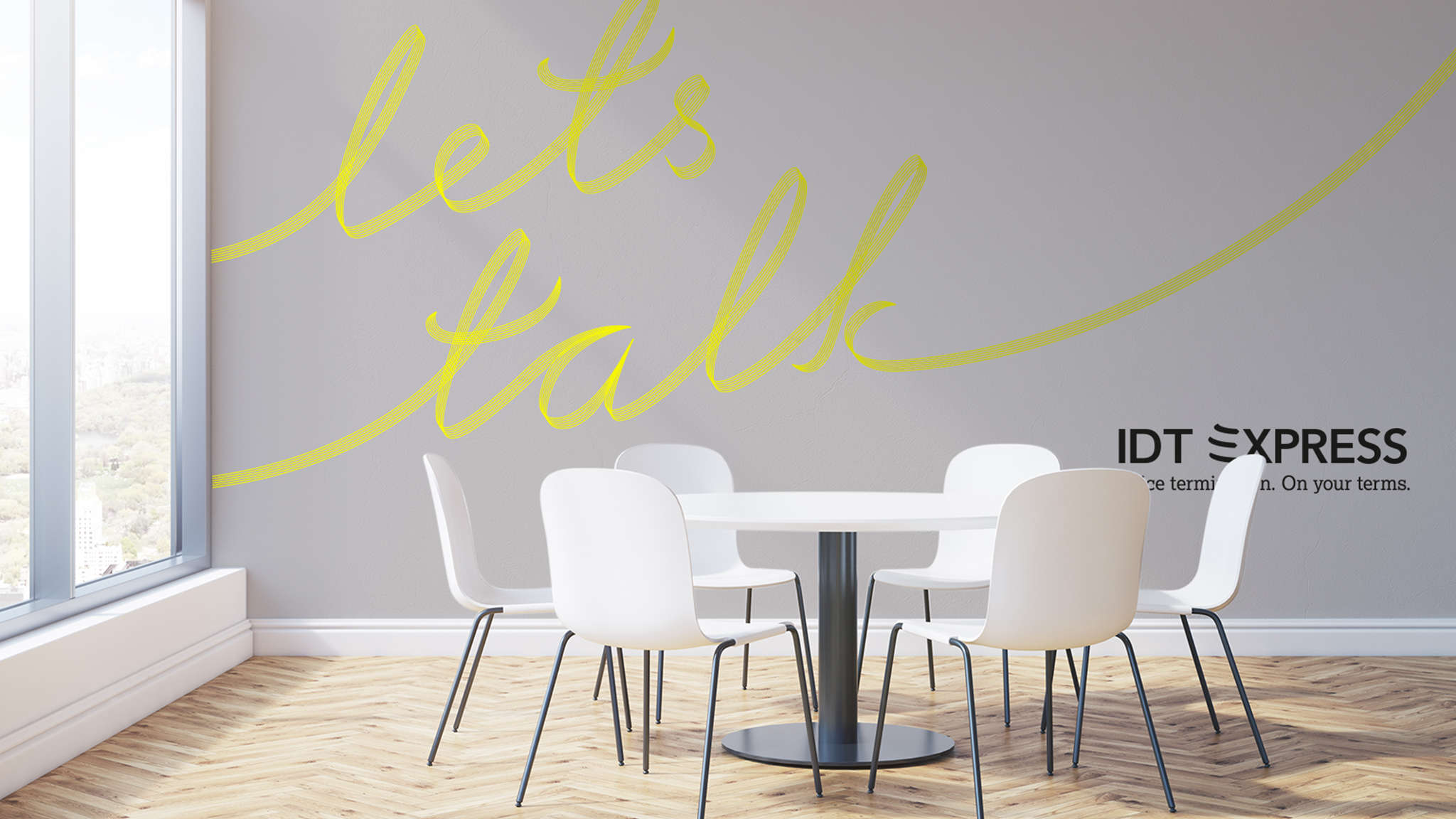 WE LIKE TO TALK
If you'd like to learn more about how to build a successful conference presence that results in genuine business opportunities year on year, have a chat with us today.