Inmarsat
Defining CONNECTED CAR for GLOBAL satellite giant
Inmarsat, the mobile satellite communications company, provide voice and data communications services even in the most remote of locations. The satellite industry has an extremely important part to play in the future of the Internet of Things, enabling constant connectivity for machine to machine technologies in places where mobile and wired data are impossible to access. As part of CES 2017, Inmarsat asked us to help bring their future-thinking connected car concept to life.
The Challenge
Debuting at CES 2017 in Las Vegas, the Inmarsat Connected Car was a proof-of-concept project, exploring the possibility of allowing OEMs to plug cars into the Inmarsat network to offer enhanced navigation, managed security, telematics, over-the-air-updates and many future applications. With no concrete product to foreground, the Fold were challenged to create an impactful visual presentation of the concept and create excitement amongst car manufacturers at show.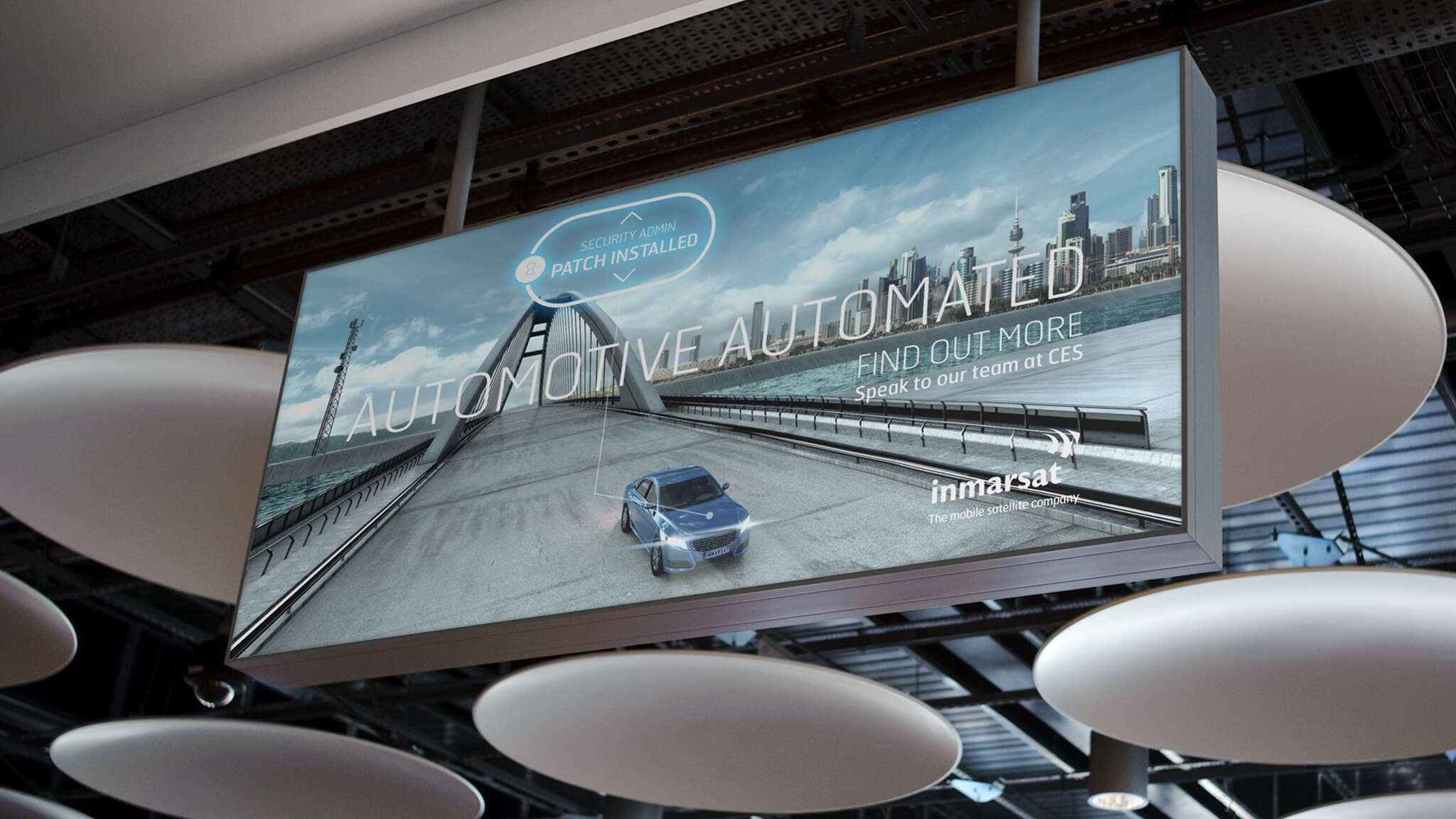 THE BIG IDEA
We proposed a style that spoke to car manufacturers in a visual language that resonates but that can also communicate the technical aspects of the service. We created a CGI environment that depicts the near future, creating imagery in CGI meant that we can adapt and update the model to create any number of applications or visuals.
BEAUTIFULLY EFFECTIVE IDEAS
10+
year client relationship
We produced a set of future focused print, signage and digital collateral, expressing the Connected Car concept through the lens of a near-future CGI environment. We produced brochures, digital presentations, a microsite, signage and iconography to effectively illustrate the service.

WE LIKE TO TALK
If you'd like to learn more about how we can help you define your business identity, have a chat with us today.