Inmarsat Enterprise
PREPARE TO AUTOMATE
In collaboration with global satellite network Inmarsat we developed a report and campaign that explores IoT maturity within the mining sector; increasing awareness and allowing organisations to assess their preparedness.
CHALLENGE
Our task was to develop a creative campaign and accompanying identity to generate the greatest impact in an authentic and credible way. The aim was to drive people firstly to an in-depth report and then ultimately to consult Inmarsat and to use them as a resource in this regard.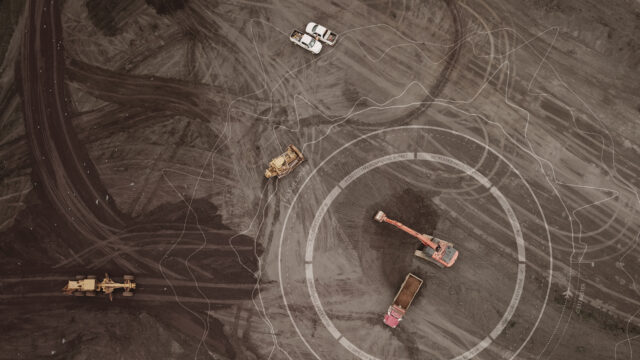 THE BIG IDEA
Our concept is centred around the automation of big data. In the legacy model companies move huge amounts of data around manually and often latently, our task as we saw it was to depict the antithesis of this; to show the efficient alternative of the future.

We developed a set of key visuals which used dramatic aerial mining shots, we then applied big data charts and diagrams over the top of these landscapes to bring to life the invisible aspect of automation and depict the data flow.
COMBINING STRATEGY AND INNOVATION
"The Fold have worked with us on Enterprise marketing campaigns for the last three years, consistently providing a dependable, strategic and innovative approach to design. Alongside this it is a pleasure to work with them as their attitude makes life a little more colourful."
Marketing and Communications, Inmarsat Enterprise
RESULT
The end product is an arresting, impactful and consistent campaign identity which draws the audience in and outlines the challenges and benefits of automation in a mature, consistent manner.
WE LIKE TO TALK
If you'd like to learn more about how we can help you define your business identity, have a chat with us today.