Inmarsat social 2020
Challenging times call for resilience
We're amidst defining times for individuals, organisations and nations alike. In this context it is hard to overstate the importance of staying safe and staying connected. For this reason we developed a 2020 social media campaign with Inmarsat around the bedrock of their satellite network resilience.
CHALLENGE
As a global satellite network, Inmarsat serves many vulnerable communities and individuals in both a work and life capacity. With the advent of Covid-19 those on the front line are even more exposed to illness, natural disasters and unforeseen events. Our brief was to build a campaign that underscored Inmarsat's network resilience and their role in protecting the health and safety of its users.
THE BIG IDEA
The campaign aimed to present Inmarsat as the reliable, calm centre to your world. Whatever your challenges, be they staying healthy, coping with natural disasters or even just working in remote environments Inmarsat is your reliable connection to the rest of the world and safety.
With large, impactful headlines the campaign deliberately strikes a confident tone in defiance of the challengers the network's users face.
RESULT
The campaign is designed to run throughout 2020, addressing the needs of network users as they develop. Spanning multiple territories, challenges and sectors it is designed to be adopted by the Inmarsat reseller partner channel as well as by Inmarsat themselves.
COMBINING STRATEGY AND INNOVATION
"The Fold have worked with us on Enterprise marketing campaigns for the last three years, consistently providing a dependable, strategic and innovative approach to design. Alongside this it is a pleasure to work with them as their attitude makes life a little more colourful."
Marketing and Communications, Inmarsat Enterprise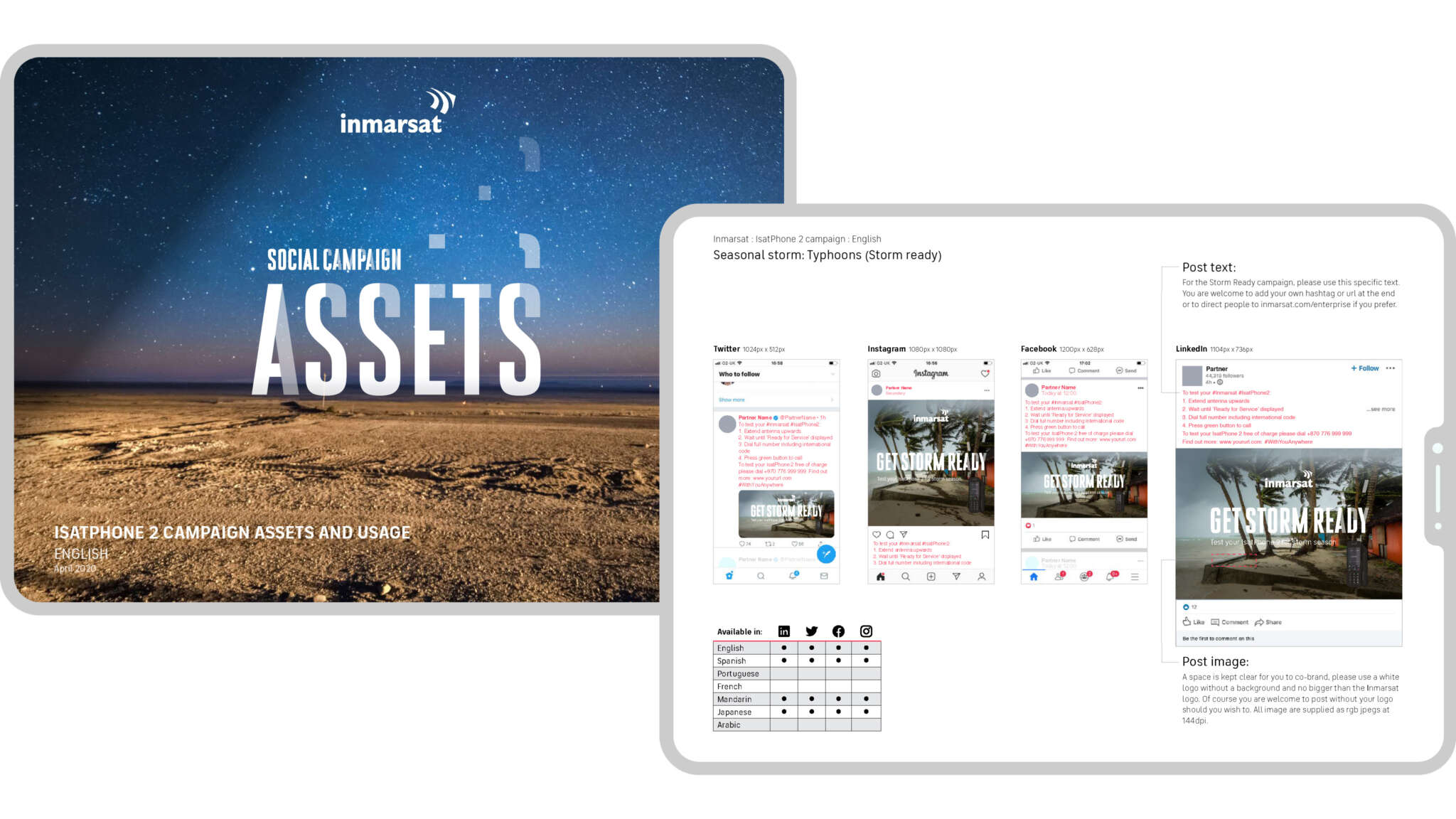 We like to talk
If you'd like to learn more about how we can help you create an effective campaign, have a chat with us today.