Inmarsat
REPORTING DURING A PANDEMIC
A call home from the middle of the ocean, a lifeline when disaster strikes, a safely routed flight, a mission-critical ops report. Inmarsat is the world leader in global mobile satellite communications – touching every aspect of work and life. Which is why working on their annual report was a huge responsibility and a rewarding challenge.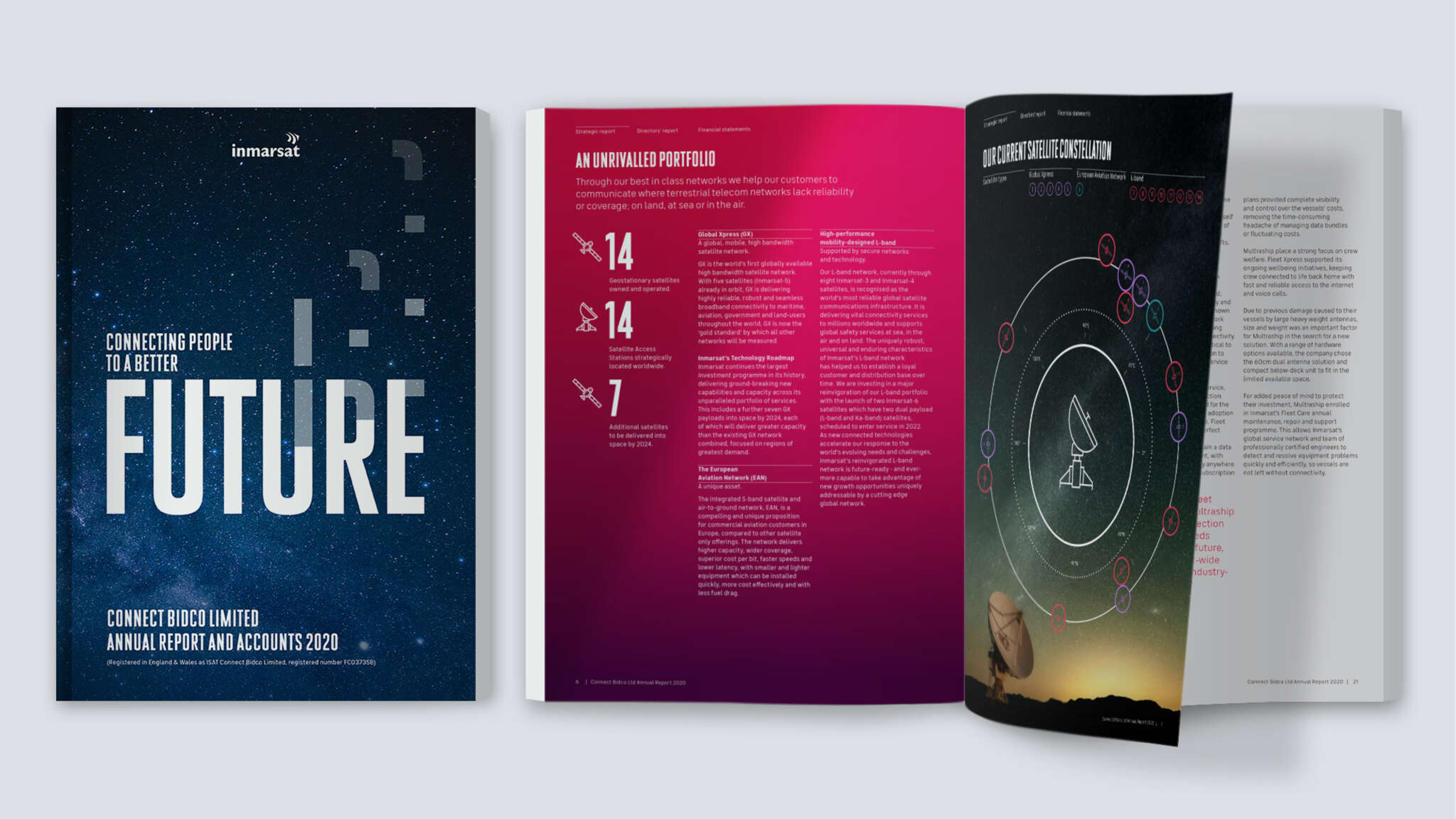 In challenging times, the Inmarsat annual report is ever more critical to the relationship with their shareholders and stakeholders. It is vital in illustrating a reactive year but also setting out the strategy for the coming years.
The annual report was completed during the Q1 2021 lockdown. For this reason a nimble approach to a traditionally fast-paced project was more essential than ever. Remote bi-weekly meetings with key stakeholders ensured that key milestones and the immovable submission deadlines were met.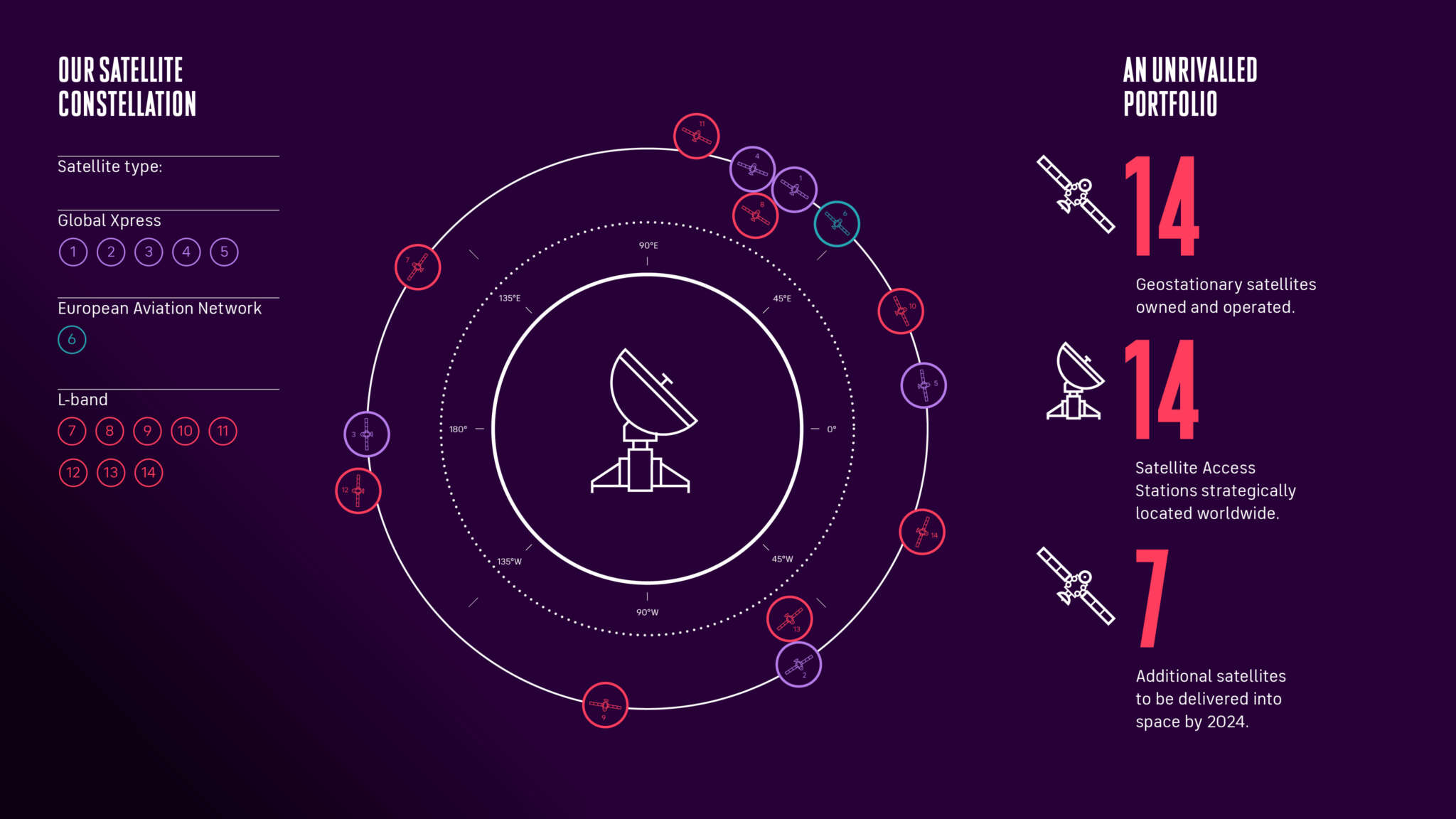 This year's annual report was its first manifestation using the new brand identity that was developed in 2020. We used the brand building blocks; colour, typography, graphic devices to give the report a more contemporary, slightly editorial feel.

Three different versions of the report were required for the wider group. Adding to the logistical and time sensitive challenges.
DELIVERING DURING A PANDEMIC
The annual report is a comprehensive project. The Fold did a great job of bringing to life our business and achievements. They were calm and collaborative to work with, combining brand and strategic expertise. The remote process worked well and delivered a highly creative report, on brand and on time.
Project Leader, Inmarsat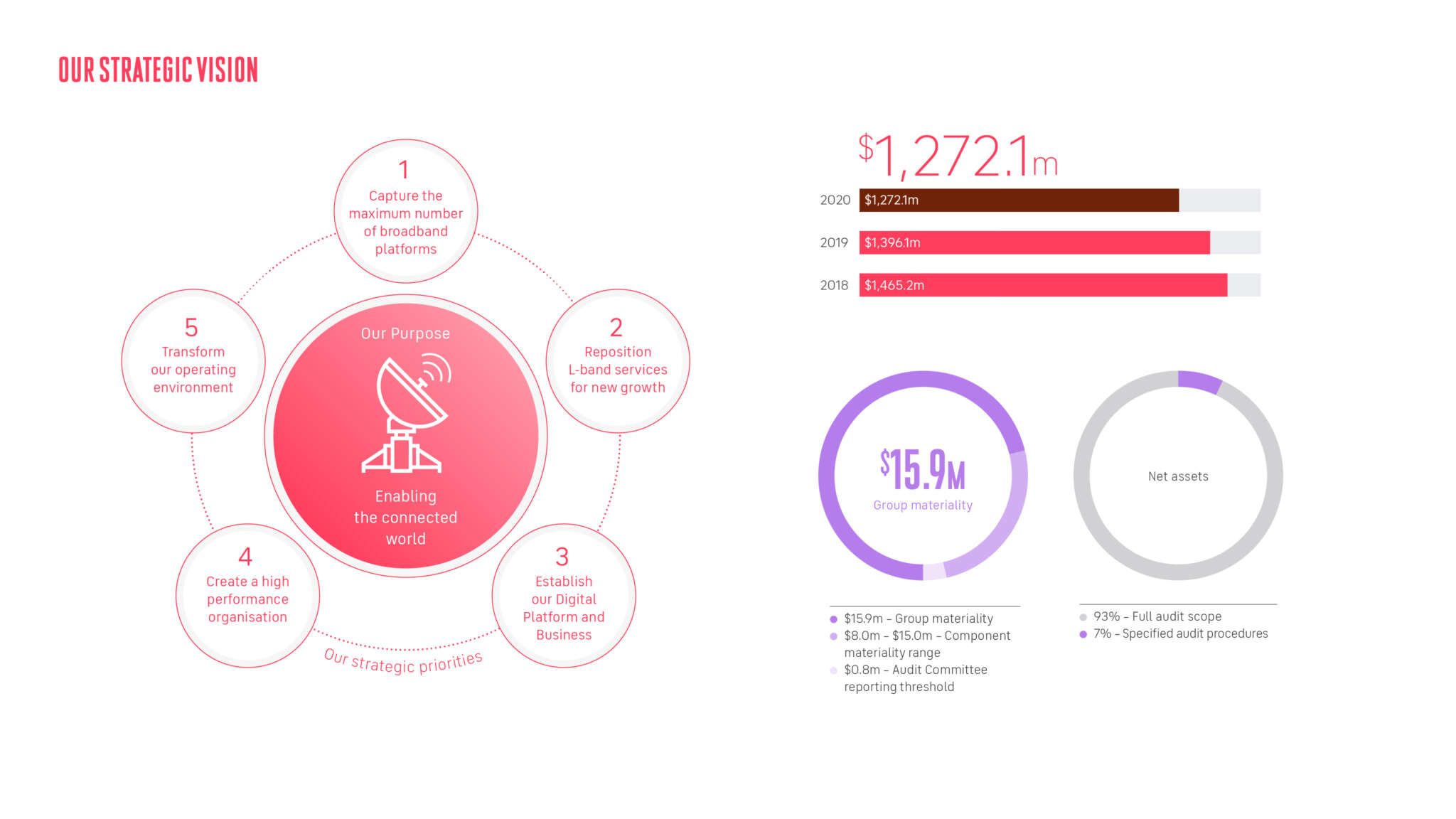 The Fold continue to be a trusted partner of Inmarsat. In addition to the annual report we have worked across multiple projects for the all four business units over a 14 year period.
WE LIKE TO TALK
If you'd like to learn more about how we can create engaging communications for your brand, have a chat with us today.