G+D Mobile Security
RACE READY CONTENT FOR G+D 5G PAPER
G+D Mobile Security is a global mobile security technology company headquartered in Munich, Germany. Part of the Giesecke+Devrient group, G+D Mobile Security employs more than 5,700 people and generated sales of approximately €812m in 2017 alone. They approached The Fold to help them educate and inform their customers about the future impacts of 5G, the crucial part that security must play in future developments, and how G+D Mobile Security are perfectly placed to help prepare their customers to enter the challenging and exciting world of 5G connectivity.
THE CHALLENGE
With the imminent commercial launch of 5G technologies, it seems as though every player in the telco ecosystem has a perspective on 5G, making the content landscape complex and hard to untangle. The G+D brand is also strictly defined and our additional challenge became how to establish a sense of newness, innovation and trust, whilst working within a this strongly regimented brand identity – especially when considering the brand's use of photography.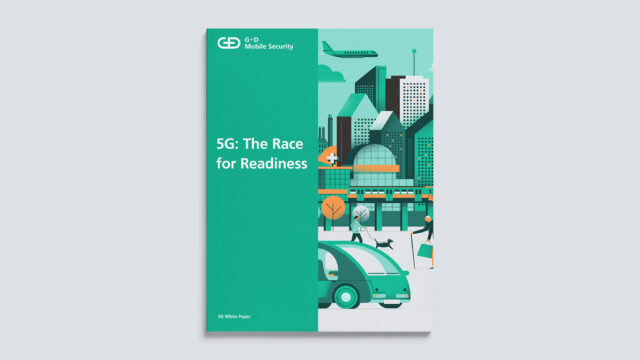 THE BIG IDEA
The Fold decided to take a different perspective on the traditional whitepaper format, constructing a narrative around steps to take in preparation for implementing 5G. Aimed at a C-suite telco business audience rather than a technical one, the whitepaper carefully guides the reader through the implications and impacts that 5G connectivity will have on their sales, marketing and operations, ensuring that their customer, with G+D's further support, can implement 5G services easily and effectively.
THE SOLUTION
To establish this sense of innovation, The Fold turned away from the traditional photography route, instead creating multiple bespoke illustrations to depict the future in an eye-catching and friendly manner. Housed within G+D's strong brand identity, illustrations ensure standout even amongst G+D's other publications and helped depict content discussing the future of 5G in a compelling and consistent way.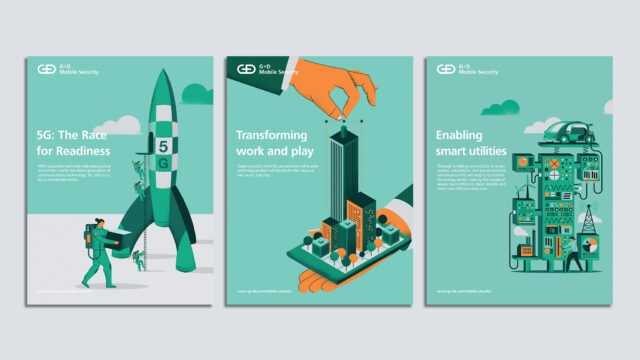 THE OUTCOME
The Fold used this experience to help G+D define a consistent illustration brand style, complementing their existing look and feel but also giving all areas of their business the flexibility to include illustration where appropriate.
A GLOBAL BUSINESS
3BN
SIM cards managed in over 80 countries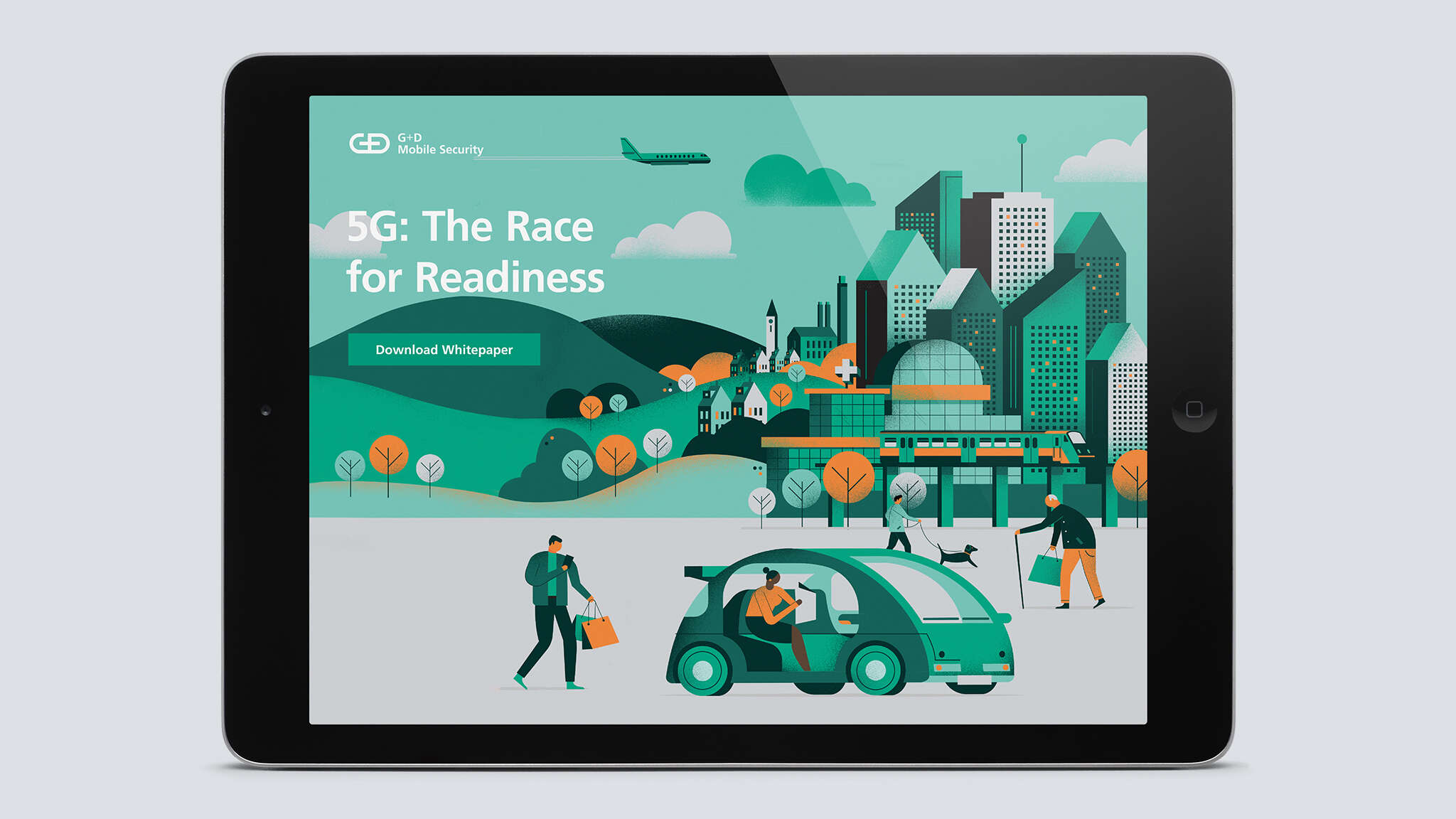 We like to talk
If you'd like to learn more about how we can create engaging content for your brand, have a chat with us today.