Inmarsat
HOLISTIC CONNECTIVITY
With the world of communications shifting towards automation, Inmarsat were looking to position themselves as leaders in IoT and automated satellite connectivity. The Fold were asked to create a visual expression for their Managed Services proposition which establishes Inmarsat as connectivity consultants.
Inmarsat's traditional focus has been satellite network provider ultimately selling airtime through resellers who sell a range of devices and services to work on their satellite network. Inmarsat have remained central to the connectivity revolution providing a range of devices and services for Enterprise that optimise business and industries through satellite IoT. Our task was to create an identity that was in line with the existing brand expression but that somehow differentiated and communicated the added value proposition of Inmarsat Managed Services.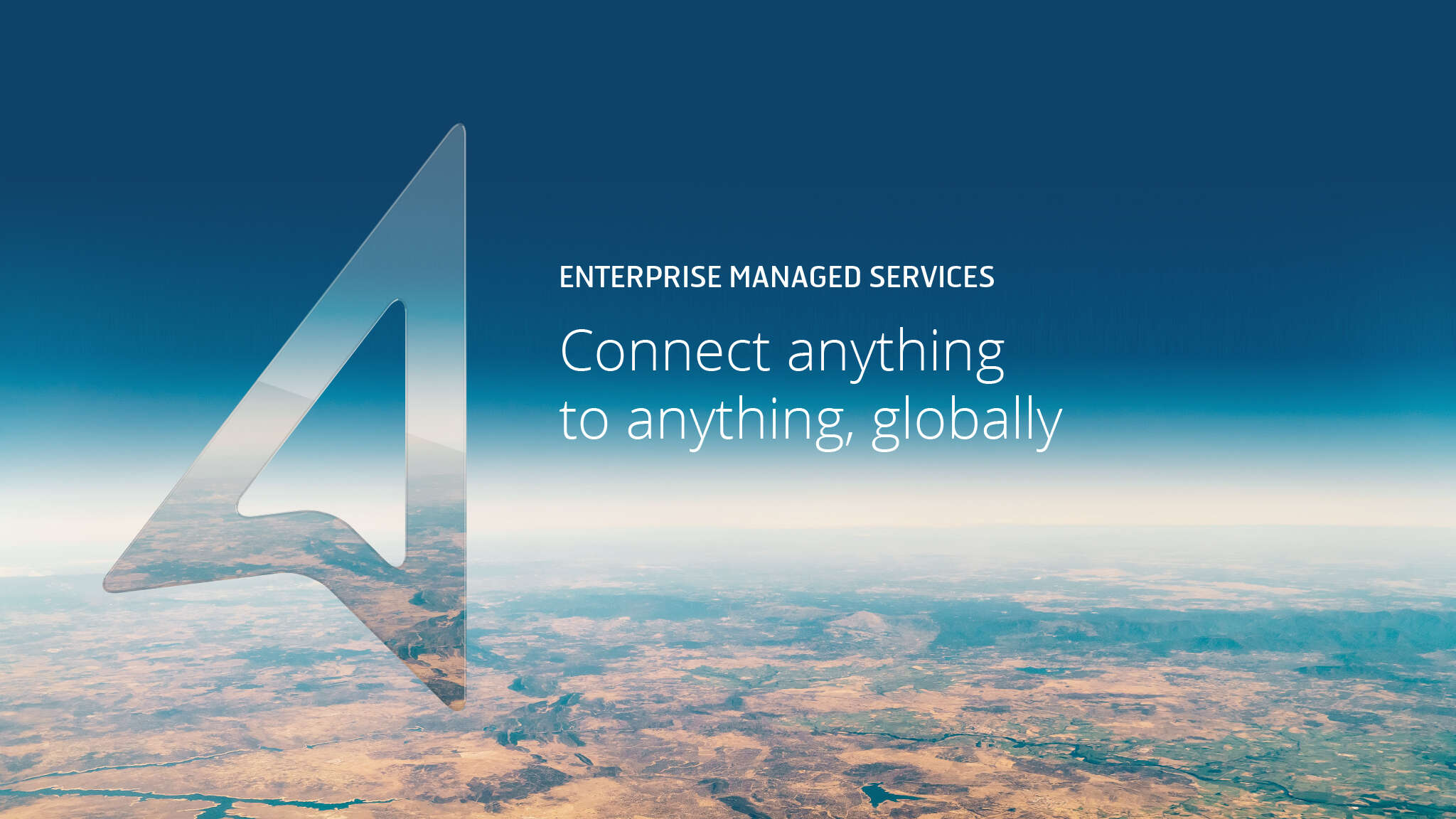 UBIQUITOUS BRANDING
The proposition, and indeed the services are quite abstract in nature; we felt we needed to develop a visual expression that encapsulated this and also that communicated the added value aspect. For this reason we worked on the concept of translucency and overlays, developing an Enterprise inspired location signifier that acts as a subtle but impactful proposition device and a visual shorthand for Inmarsat Managed Services.
The device is designed to be used primarily over landscape and often rugged sector photography, depicting connectivity and services in the remote parts of the world where satellite solutions are mission critical. This fluid translucent visual expression contrasts effectively with the clean, crisp look and feel of the overall brand expression for maximum impact.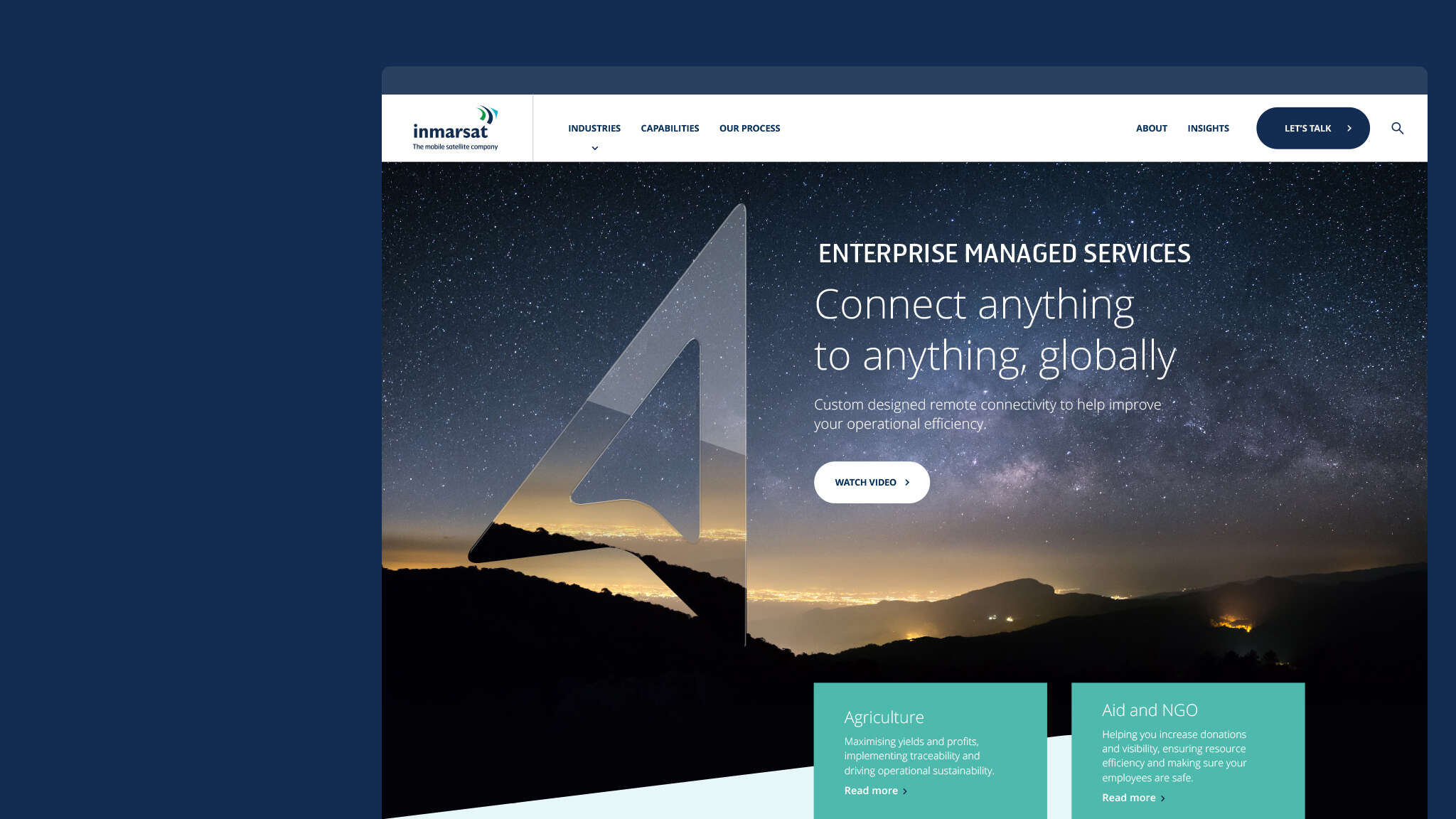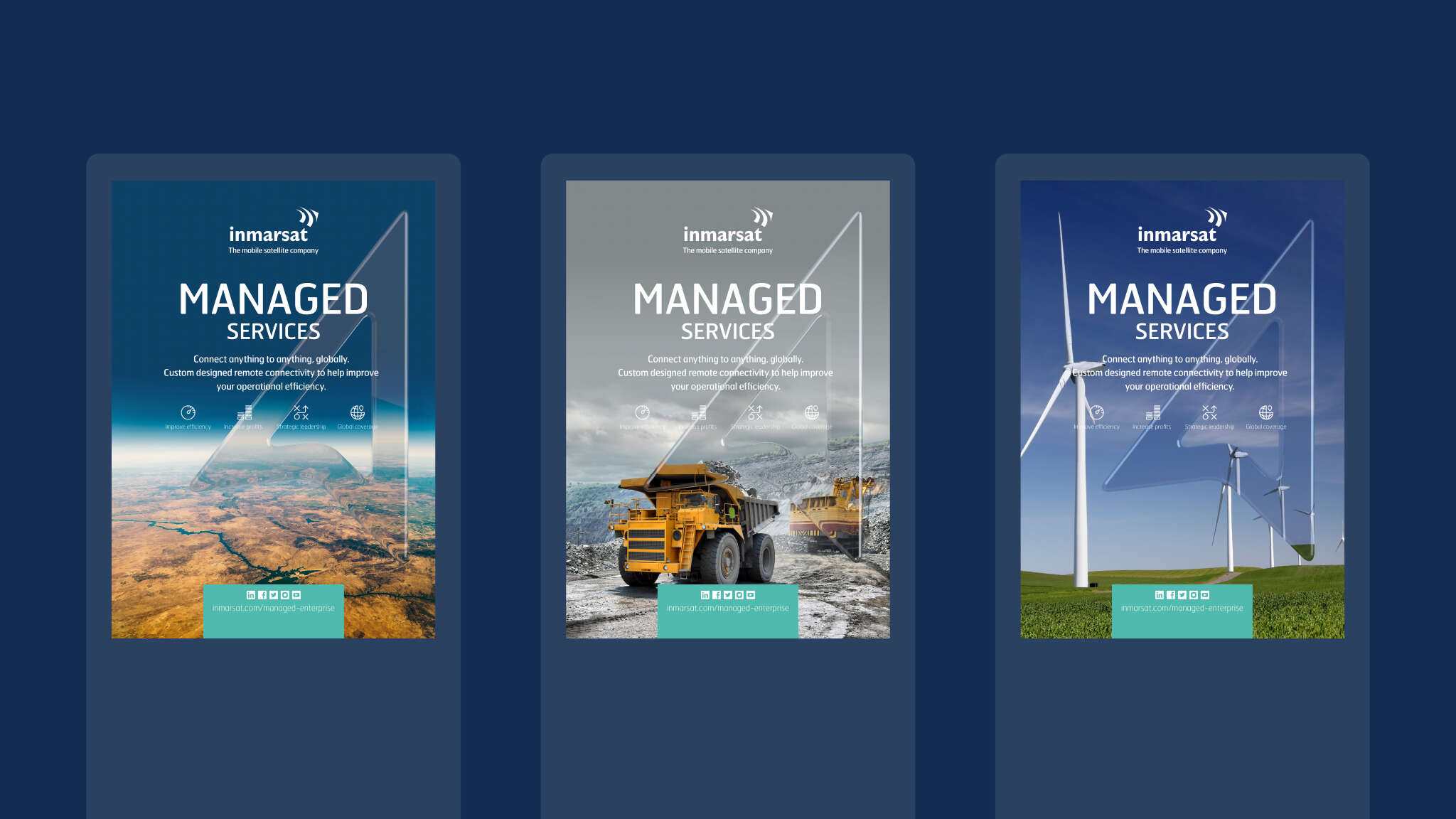 EXPANDING THE PROPOSITION
In addition to creating the main visual expression we also worked with Inmarsat to hone and expand upon their proposition, developing key terminology and crucial core assets such as connectivity diagrams and also a comprehensive set of benefit icons to dig in to the detail of their offer. Having worked with them for over a decade, our technical and sector specialism proved invaluable to Inmarsat, helping them collaborate with us to refine their marketing efforts and communications. We continue to work with Inmarsat Enterprise to review and develop the offering in addition to working on any new projects or innovations they may have.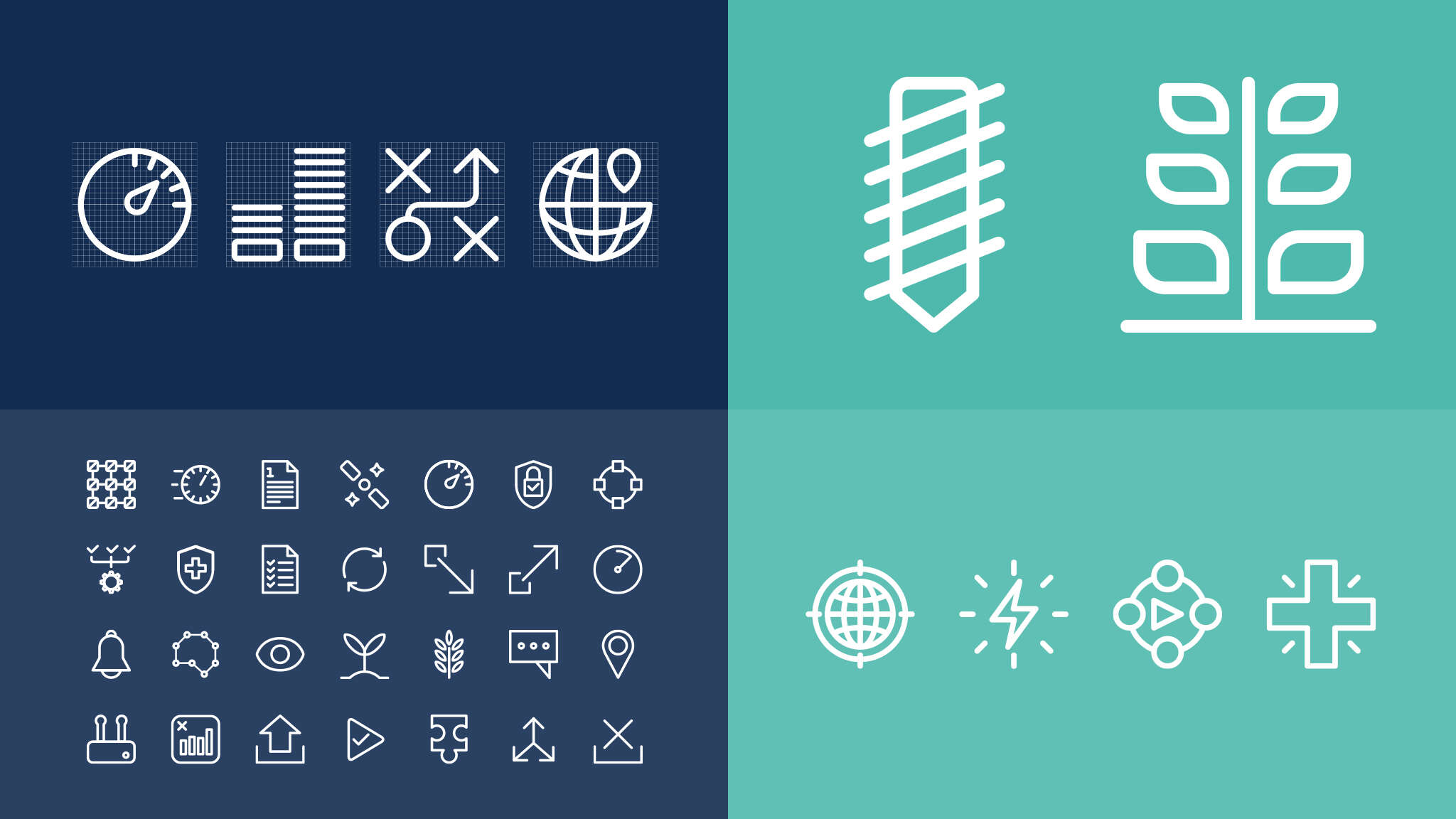 WE LIKE TO TALK
If you'd like to learn more about how we can help you define your business identity, have a chat with us today.